Rugby Club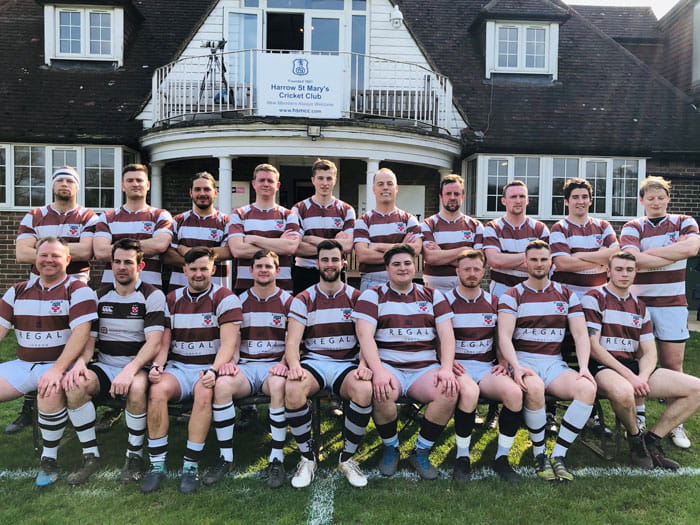 Old Millhillians Rugby Club
Contact
Ben Nash
07791 620 151 (M)
bnash2001@yahoo.com
Headstone Lane, Pinner HA2 6NF
http://oldmillhilliansrfc.rfu.club/

Old Millhillians Rugby Football Club was founded in 1878. In that time our club has produced:

4 British and Irish Lions
9 England Internationals
2 Scotland Internationals
1 Wales International
4 Presidents of the RFU (including the Old Millhillians Club indomitable Vice President Chris Kelly)
Oxford and Cambridge Blues

For most of its history it has been a club of national significance. It has enjoyed a couple of Golden Ages, in particular the late 1920's/ early 1930's when almost every player was either an International, had a Blue or a County cap, and again into the 1950's and 1960's.
Names such as Alexander Todd, Wilf Sobey, Roger Spong, Johnny Williams and Jim Roberts, were all household names in their day.
Today we are a very modern Club still playing excellent rugby at Headstone Lane. Driven by a core group of OMs such as Skipper Oli Avent, Joe Wray, James Roycroft and Nick Schild, we are a young and ambitious team and we are looking to grow.

If you would like to play, watch or support us we'd love to hear from you. We have a wonderful Club house at Headstone Lane where we gather post-match for singing and beers. Why don't you come down?

The Club runs three teams and are always looking for new players.
Team Colours:
Chocolate & White Hoops