Golfing Society
Old Milhillians Golfing Society
Contact
Colin Nunn
07778 280 009 (M)
colinvnunn@hotmail.co.uk
The Golfing Society is thriving. We have 130 members of all golfing abilities, from scratch to novices. We are always looking for new members, especially younger ones (to whom we provide very generous subsidies at all of our events). We have no lady members and would really like to have a ladies' section.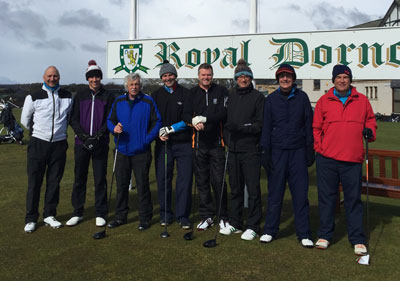 We have a Spring Meeting and a three-day Spring Tour in alternate years. Throughout the year we have several fixtures at venues such as Moor Park, New Zealand Club, West Hill and Porters Park.
Our annual Autumn Meeting weekend at Royal Cinque Ports is held in mid-September. OMGS members have Public School Membership rights (20% green fees) at one of the UK's greatest courses.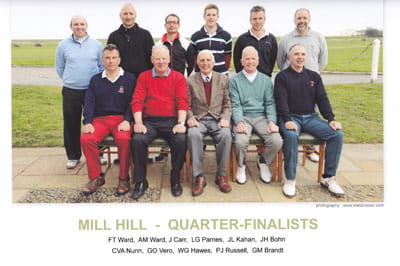 Our scratch team is getting both better, and younger, a trend that bucks most school and club sides. We participate in the Halford Hewitt (the public schools scratch tournament) a competition that is golf at a very high standard www.halfordhewitt.org. 64 teams of 10 scratch golfers; a huge event. We would love to hear from any low single-figure handicap golfers.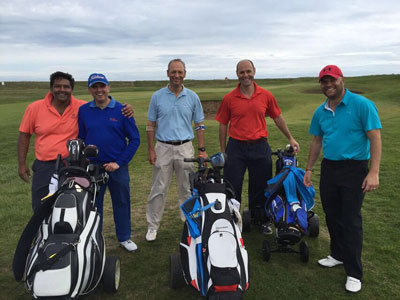 Our Annual Dinner is held at a variety of top London clubs. This year we will be at The RAF Club in Piccadilly on the 2nd December 2022.
Colin Nunn, Hon Sec (1975-81).
FUTURE EVENTS
2022
7th - 11th April – Halford Hewitt Cup at Royal Cinque Ports / Royal St Georges
12th May – Triangular Match at Moor Park vs Old Habs & Old Lyonians
17th May – Spring Meeting at Beaconsfield Golf Club
6th June – Moor Park vs Old Merchant Taylors
11th June – at New Zealand Club vs Old Cholmeleians
23rd August – Triangular Match at Porters Park vs Old Leys and Aldenham
9th - 11th September – Autumn Meeting at Royal Cinque Ports
2nd December – Annual Dinner at RAF Club