Totteridge Millhillians Cricket Club

Contact
Ann Bunyard
020 8959 4123
annbunyard@icloud.com
Bill Banks
07842 566177
bill@tmcc.london
Totteridge Green, London N20 8PB
www.totteridgemillhillians.com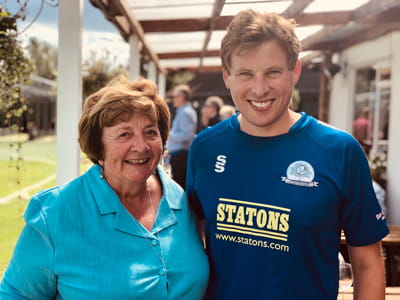 TMCC is a vibrant and thriving Club based in the splendid, picturesque surroundings of Totteridge, not far from that well-known hostelry, The Orange Tree. TMCC was formed in 2008 when the Old Millhillians Cricket Club moved from Headstone Lane to merge with a long-established Club and neighbour, Totteridge CC.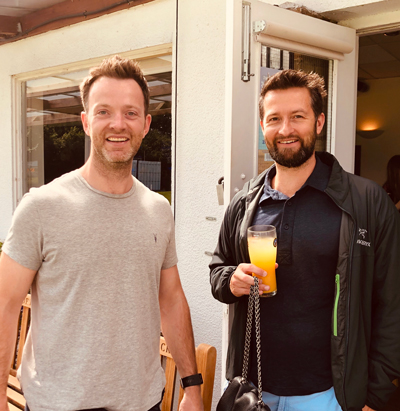 The Club is ideally situated, close to the schools of the Mill Hill School Foundation and provides a warm welcome to local residents, OMs, family, friends, cricketers of all ages, boys, girls, men and women. As well as providing cricket as a recreational sport the Club boasts a loyal and friendly social membership.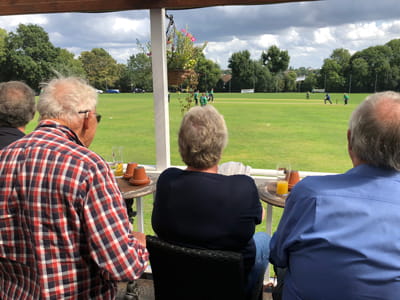 The club runs three Saturday men's teams playing in the Saracens Hertfordshire Leagues, two Sunday men's teams and a strong ladies' team, which includes up and coming junior girls. The junior section continues to grow from strength to strength, with many Mill Hill School Foundation pupils taking part. Director of cricket, Steve Selwood, an OM, (formerly of Derbyshire County Cricket Club), directs cricket operations at TMCC and has been instrumental in the past year or so in improving the ground.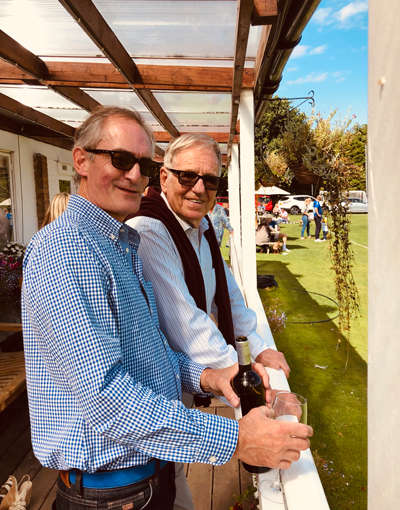 The 1st XI has enjoyed particular success in recent years, winning the Premier league, or finishing in the top three or four most seasons. Notable players who have contributed to this success have been former or current internationals John Emburey, Peter Such, Monty Panesar, Darren Sammy, William Porterfield and William Somerville.
The modern clubhouse is open throughout the year to members and guests and a friendly convivial atmosphere is assured. The attractive terrace with its hanging baskets is a wonderful place to watch the cricket whilst enjoying lovely views, tranquil surroundings, and a glass of Rosé, a G&T or whatever tipple takes your fancy. On most weekday evenings the juniors are either practising or playing U11, U13 and U15 matches.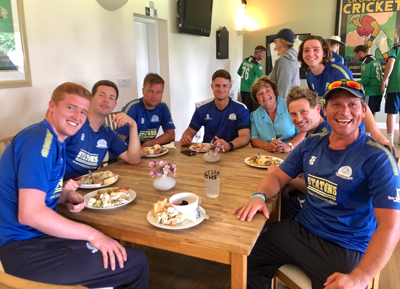 Throughout the year the Club hosts social events of various kinds including a summer ball, and the clubhouse and ground are available to hire for children's parties, Bar Mitzvahs, private dinners etc. Early in November the Club puts on a fantastic firework night to which thousands continue to attend every year.
The current President (the first lady president of the club) is Ann Bunyard, widow of Tim Bunyard, a stalwart of OMCC who played all his cricket at Headstone Lane before the merger and mother of OM Simon Bunyard, who still occasionally turns his arm over for the club.
Local resident and OM, Nigel Wray, who played OM cricket for many years, is often to be found either watching the cricket or walking the dogs at the club. Another friend of the Club and regular spectator (when he's not away captaining the England team) is Eoin Morgan.
TMCC welcomes all OMs, with their families and friends to come along and get involved whether as players, guests or social members.
For more information, please visit TMCC website:
http://www.totteridgemillhillians.com
or Facebook Group:
https://www.facebook.com/groups/2360889753/