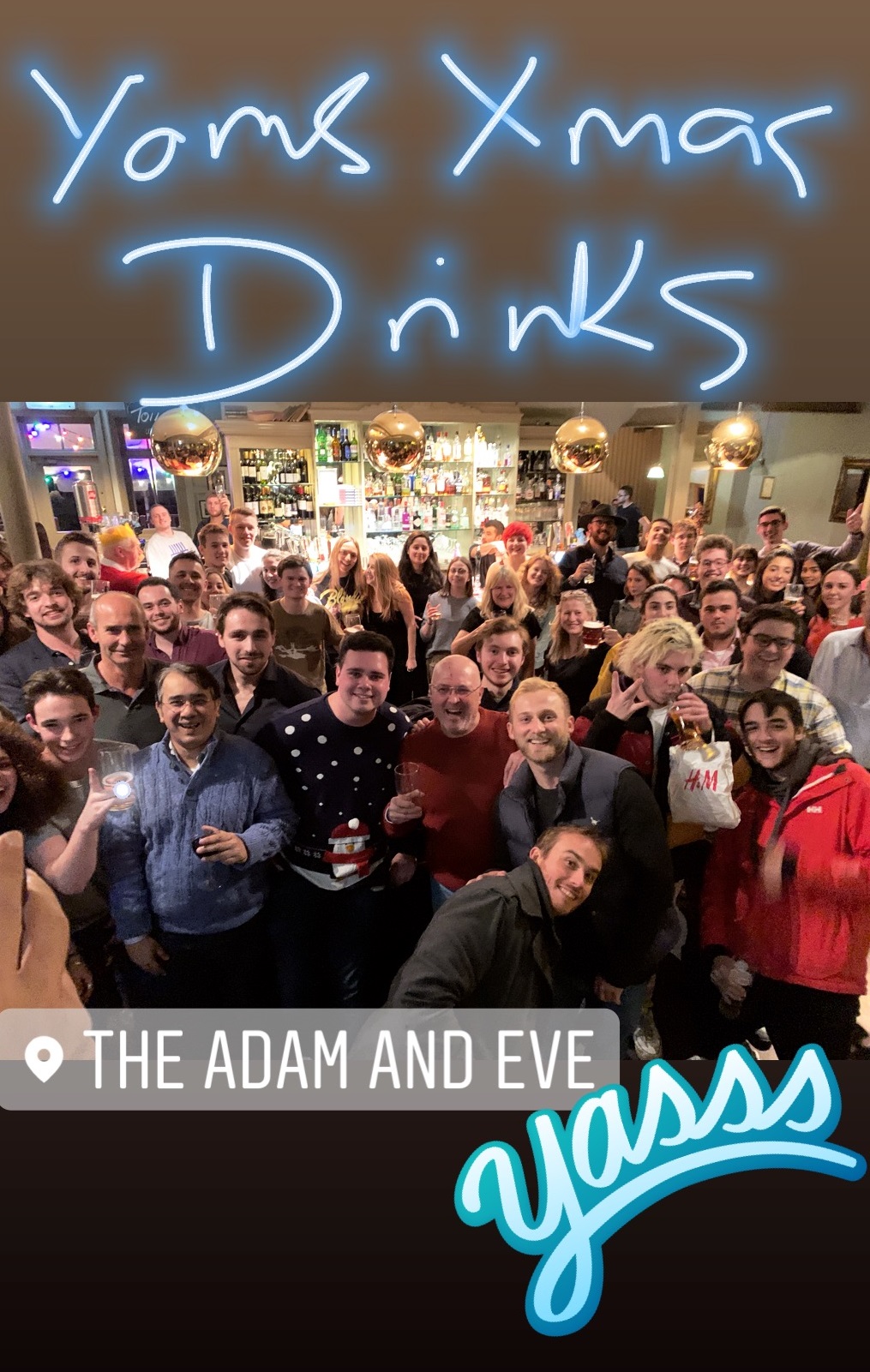 Yoms Xmas Drinks Triumph
WHAT AN AMAZING NIGHT !!!
Over 70 YOMs and OMs plus staff turned up at The Adam and Eve Pub for an awesome evening of drinks, terrible stories, even worse singing and plenty of old friends. It was truly fantastic to see so many of you make the effort to come together for a few hours. We look forward to building on the event each year until we take over the entire pub, which to be fair as you can see from the image, we almost did.

If you missed it, you missed out.......hopefully we will see you in 2019