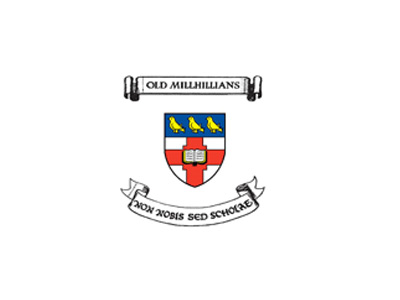 YOMs Work Experience & Case Studies
It can be tough to differentiate yourself from all the other young people searching for jobs, work experience and university places. The OM Club has helped, and continues to help, many current lower/upper sixth students and OMs at university by putting them in touch with older OMs who can offer help and advice.
What we need from you:

- A copy of your CV

- Dates - what time period are you looking for
- Type of work - Saying 'Finance' and 'law' is quite vague - let us know as much as possible the type of work/area you are interested in
- Location - town/city/country you can work in.
- Experience - advice/chat/work shadowing/summer placement
Email the Club office omc@millhill.org.uk with the above information and then we will ask OMs within the industry you are interested in if they can help. We will only circulate your CV to OMs who contact us offering advice or help.

All we need is a good copy of your CV which we circulate amongst OMs. If they can help, they will. Some OMs can offer advice by telephone/email or face to face, whilst others can commit to work-shadowing and work experience placements. Needless to say their insight is invaluable and they are willing to answer any questions you may have on your chosen career. They can act as your mentor and most importantly they want to give something back to the School and young people.
Klaus Wang (Burton Bank 2010-2012)


Klaus asked the office to help him to find a job within finance. He writes, ' I am glad to tell you that I got an internship at a hedge fund Z Investment Partners. I have already started this part-time internship and it should last until October 2016. Fortunately I have got an permanent job offer as a quantitative analyst at LMAX, and now I have decided to accept the offer and join LMAX in October 2016.
I am very grateful to you, Shalaka and others in the OMC office for helping me with my career development.

OMC career service is an amazing thing to have and it has brought me so many opportunities that may potentially changed my whole future career. After I start my career in the City of London, I think I will be willing to do things I can to contribute to OMC and its career service, so more people may benefit from it.
Daniel Cohen – former Head Boy (Weymouth 2010-2015)
"The Old Millhillians network is one of the School's most valuable assets - it has already provided me with fantastic opportunities, for example an exclusive private tour of Parliament by a prominent OM. Many OMs who are at the top of their field are ever-ready to help, and easily contactable via the Old Millhillians Office. Access to the Liberal Club is also a fantastic perk."
Hugo Watson (Atkinson 2008-2010)
Hugo bumped into his former Housemaster at a rugby match. He was looking for work and the Housemaster suggested he contact the OM Club office for help. Co-incidentally the OM Club office had received a job advertisement from an OM property company who were looking for a school leaver or young OM.
"Whilst I was finishing my degree, and looking for potential work opportunities, a teacher suggested I use the Mill Hill network. I was given Shalaka's name, and forwarded my CV. I was then sent a few job descriptions, one of which I applied for. Following an interview process, I then was very pleased to gain a good role in a property company. This was all possible through the OM careers service."
Suzie Kleymenova (Atkinson 2012-2017)Suzie will be undertaking work experience with an OM in his accountancy firm over the summer holidays in 2016.
Matthew Berrick (School House 2012-2017)
Matthew wanted some work experience in politics or with lobbying groups. An OM working within this profession offered to meet Matthew at Westminster to offer advice and a general chat about politics as a career.