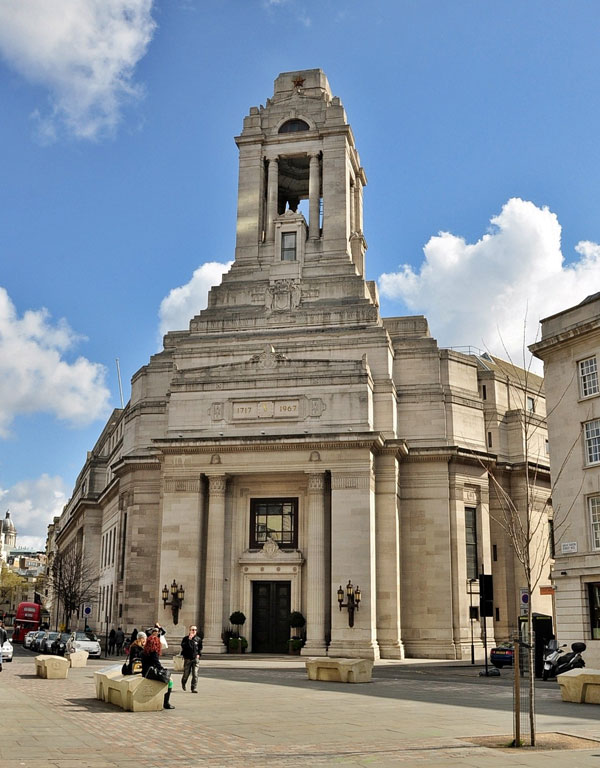 The Lodge
Old Millhillians Masonic Lodge
Freemasonry is one of the world's oldest social and charitable organisations. Its roots lie in the traditions of the medieval stonemasons who built Britian's cathedrals and castles.
For Freemasons, there are four important values that help define their path through life: Integrity, Friendship, Respect, and Charity. In today's world filled with uncertainty, these principles ring as true as they have at any point in the organisation's history.
The Old Millhillian Lodge was formed in 1938 and is thriving. Each year, all going well, there are a minimum of four official meetings to carry out the business of the Lodge, usually at the Freemasons Hall in Covent Garden, London, followed by an enjoyable dinner.
The highlight of the calendar is the Master and Lodge Officers installation dinner held at the Innholders Hall in November. In addition, we endeavour to schedule several informal drinks meet ups at the Adam & Eve Pub in Mill Hill including an open evening for any OM that would like to meet us.
The 2022 official Lodge meeting schedule is as follows:
24th February 2022
28th April 2022
22nd September 2022
10th November 2022
Any OM that has an interest in joining the Lodge, whether an existing Freemason or as an initiate, please contact the secretary, David Roe.
Email: Polo@felixr.com