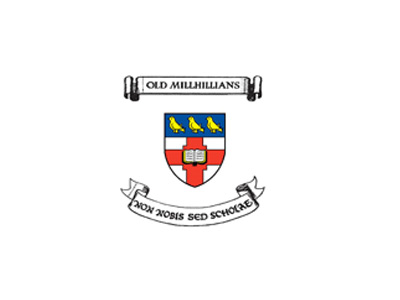 T John Wright (Priestley 1934-39)
With the death of John Wright on January 9th 2014, one of the last – if not the last – links with the old 'pre-war' Mill Hill has passed.
John was not only a leading cricketer and star pupil of Maurice Jacks' time (NHS 1922-37) but also as the School History relates, the beneficiary of the generosity of the widow of the great John McClure (MHS Head 1891-1922), who helped fund his time as a Choral Scholar at Trinity College, Cambridge where he read Classics.
Indeed it was that subsequent period of his life that will be vividly remembered by the OMs who came up for the2011 East Anglian Dinner at that same college: John was forced to forego his annual attendance due to a sudden heart attack, which caused him to spend several days in the nearby Addenbrooke's Hospital.
He will of course also be remembered by the local Mill Hill community, as both a staunch OM presence but also as a fervent observer of the faith that helped form Mill Hill – Congregationalism. His memories of the pre-WWII Mill Hill were of much value to the writer in the drafting of 'Strikingly Alive'. He will be greatly missed as a true friend and loyal OM.
Roddy Braithwaite
Winterstoke 1945-50