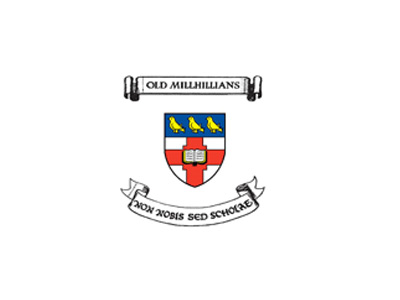 St Bees Choral Evensong
2014 is the 75th anniversary of the School's connection with St.Bees School in Cumbria and we were delighted to organise a Choral Evensong in the School Chapel to mark the occasion on Sunday 12th January 2014. We were especially pleased that the St Bees School Choir joined the Mill Hill School Foundation Choir in a collaborative service to commemorate the shared history of the two Schools and the evacuation of Millhillians to St Bees during the 2nd World War from1939 until 1945.
Music included the 'Magnificat' and 'Nunc Dimmittis' by Stanford; 'Zadok the Priest' by Handel; the hymn 'Hark my soul' to the tune 'St Bees', and concluded with 'Jerusalem'. Together the combined sound of the these two excellent choirs made it a very special musical experience for those present, as well as being a significant historic occasion.
The service commenced at 4pm followed by a reception in the Octagon at 5pm. We were delighted to see a good group of OMs attend and especially those who had been evacuated to St Bees in Cumbria; Ronnie Samuels (Winterstoke 1943-48) and Scott Paterson (Ridgeway 1942-46). There may have been others of whom we were not aware, but their presence made it very special for the choristers, knowing that these OMs were in the congregation all these years later.
It is hoped that this Choral Evensong may well be a catalyst for future events between the schools as we celebrate our joint history.
Before heading back to Cumbria the St Bees School choir were singing Evensong in St Paul's Cathedral on Monday 13th January and we wished them well for that prestigious invitation.