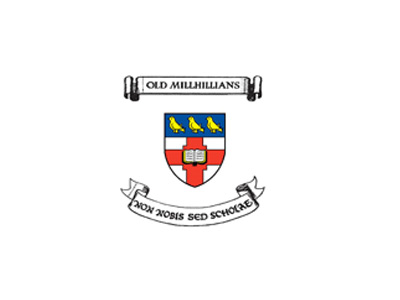 Sir John Batten (Collinson 1938-41)
John Batten was probably Mill Hill's most distinguished Physician. He came to Collinson House (then under the care of AD Whitehorn – 'The Baron') in 1938 and the following year went with the School to St.Bees.
He was a popular pupil and went with the small group who formed the Medical Sixth to Whitehaven for Biology lessons with Miss Sattherthwaite at the Whitehaven Girls School (Donald Hall having left the School for Government Service). She was probably happier teaching Botany to girls rather than Zoology and the private lives of rabbits to 17 year old men.
John was awarded his first XV colours but missed out on such honours as a Monitorship (which usually came in the second year in the sixths) as he left the School at the age of 17 having passed an external First MB after only one year in the Sixth. His progress in the world of medicine was rapid and he qualified as a Doctor at the age of 21 from Barts hospital.
He was appointed as a Registrar at St.George's hospital in 1947 and completed his military service as a Surgeon Captain in the blues and Royals – a suitable choice for one who was to be Head of Her Majesty's Medical Household for 7 years in the 1970s having been Physician to the Queen from 1974. At the same time he was at the Brompton Hospital where he started the first clinic for adult Cystic Fibrosis and specialised in Chest Diseases.
Colleagues recall that he was a challenge to work for struggling to keep up with his whirlwind rounds. According to the times obituary his charm and courtesy carried him through and left nurses swooning in his wake.
He was appointed KCVO in 1987.
He held several appointments with the Royal College of Physicians and was a trustee of the D'Oyly Carte Trust and also of Kew Gardens. He contributed to several medical books and journals. His main hobbies were music and also sailing which he enjoyed from holiday home in Cornwall.
His wife's death in 2007 was a considerable blow for him and although his health deteriorated he was able to remain in his beautiful home near the Lion Gate of Kew with the help of professional carers and his family. He is survived by two daughters and a son. Another daughter predeceased him.
G Elyot Rowland (Murray 1938-41)