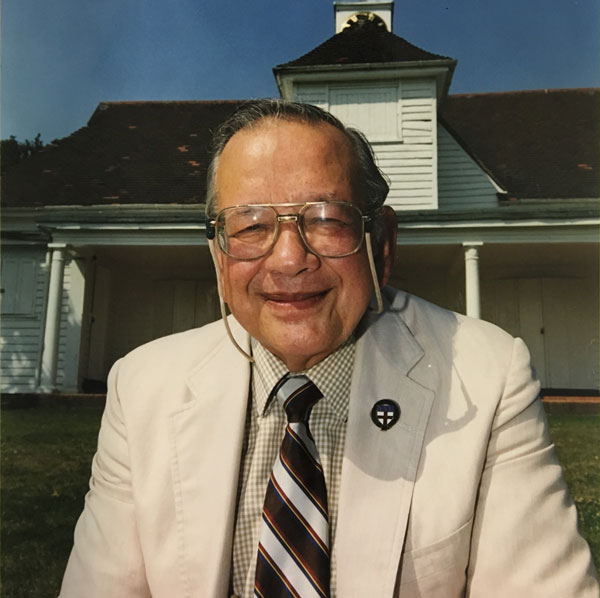 Ronnie Aye Maung
Ronnie Aye Maung (Burton Bank 1945-50). We are writing to let you know the sad news that our father, Ronnie Aye Maung, passed away on Monday 24th October.
Ronnie was at Belmont, and then Mill Hill School from 1945-50, and always a very enthusiastic alumnus. He served both as Honorary Secretary and President to the OMs, and got a huge amount of pleasure from meeting old and new friends in that capacity.
He always talked very fondly of his time at the school: being evacuated to St Bees; playing rugby and cricket (the latter not quite so well); but mostly about the friends who he made there. Ronnie had been unwell for some time, following a stroke in 2013, but true to form had defied virtually every medical prognosis thrown at him - a fighter to the last. In the end, it was a very peaceful passing.
The family are planning to hold a memorial service at Mill Hill School early in 2017 which we hope you will be able to attend. Please get in touch with the Club office for further details.
With best wishes,
Lorraine, Carole and Natalie