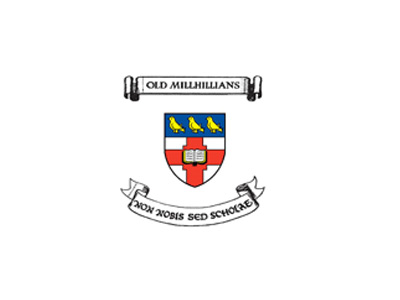 Rodney FitzGerald (Murray 1937-39)
Rodney Fitzgerald attended Mill Hill School before going up to Oxford University where he graduated with an MA in French and German. A successful career in the City followed where he was Managing Director of Hinton Hill and Coles Ltd and an Underwriter with Lloyds.. He was also a Liveryman and became Master of the Loriners Company and the Gold and Silver Wyre Drawers Company. For his work with the City of London Corporation he became Sheriff (1983 -84) and was awarded the MBE in 2008.
A talented quick bowler in his time (having represented Oxford in the Varsity match), Rodney was a great supporter of sport and committed large amounts of his free time volunteering for organizations dedicated to helping young people fulfil their sporting potential. Rodney a became a Trustee of the London Playing Fields Society in 1997 and was also a Governor of Sports Aid Foundation and a Vice Chairman of London Youth Games.. Rodney knew from first hand experience how sport had the power to enrich and even transform lives and this was the motivation behind his tireless charity work.
He passed away peacefully in his sleep following a short illness on the 6th February. His funeral took place at Golders Green Crematorium and a memorial service was held in St Lawrence Jewry.
London Playing Fields Association newsletter