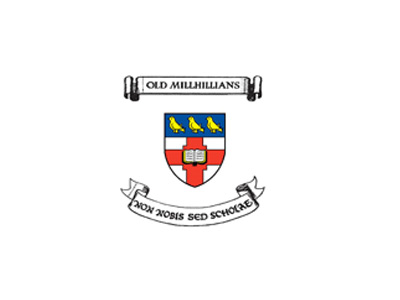 Richard Stringer (School House 52-57)
Richard entered School House (Scrutton) in 1952 and, being born in September, was one of the last batch to be eligible for National Service. As he trained in the hotel business, despite his request to join his father's regiment, he was sent to the Catering Corps where he remained and rose to the rank of Lt Colonel -whilst in the Army he travelled extensively to Canada, USA, Germany, Sharja and N Ireland. He retired from the army at the age of 50 and started his second career as Clerk to the Worshipful Company of Apothocaries in the City of London, and on his retirement was accorded the unusual honour of becoming an Honorary Doctor, a title that the Company are entitled to bestow.
His City life also included being a Liveryman of the Fletchers Company, and attended the regular OM Liverymans functions. In his private life, he married Wendy in 1966, and had 2 boys-he lived in Fleet where he was much involved in local life with the Scouts, the local archery club, and his precious allotment.
He will be missed by all his many friends, over 150 of whom attended his funeral
Michael Cohn