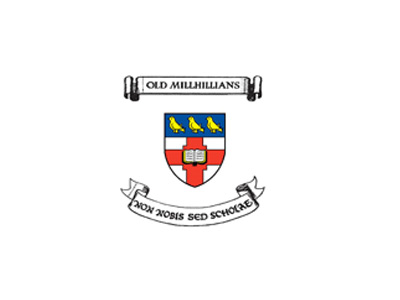 Rev Henry Starkey & Ted Stanham
Old Millhillians will be sad to learn of the death of two former teachers and long-term servants of the School.
Ted Stanham died on the 6th August 2009. He was the son of a clergyman and educated at St Lawrence, Ramsgate. His time as a teacher at Mill Hill from 1945-1972, included a term as Housemaster of Burton Bank and Second Master from 1963- 1972. A self-effacing but highly efficient administrator, Ted was much respected by both his pupils, whether academic or pastoral, and also by his colleagues. He was very much the renaissance man in his breadth of interests from things mechanical to romantic poetry. He taught a variety of subjects but particularly English and Classics. His dry wit would often emerge from behind his much loved pipe and he enjoyed writing, with an easy and lucid style. Once, in a humorous article for the Cricketer Magazine, he described himself as a ferret as a batsman, a ferret being those who go in after the rabbits! He is survived by his two daughters, Frances and Hilary.
Rev. Henry Starkey died on 14 June 2010. Henry Starkey was Chaplain at Mill Hill from 1957 to 1980. Very much the non-traditionalist in a non-conformist School, he had a colourful personality and was progressively independent in his thinking. He often focused on the Third World and green issues, now high on the political agenda, and he once emptied a bucket of water in Chapel to demonstrate his concerns. As well as Religious Education he taught History but was involved in a range of activities outside the classroom from running cross-country to scouts. In 1970 he and his family went on a year to Canada, exchanging with an ex-professional ice hockey player, Bob Armstrong. Henry was a champion of the innovative Dent experience and every year took the then Third Form to experience the challenges of the Yorkshire Dales. Many emails from OMs on news of his death reflect the affection in which he was held. One anecdote recalled how in a game of remainders rugby and frustrated by the lack of effort, he joined in with a flying tackle on a winger who was about to score and everyone collapsed in laughter. After retirement he returned to parish duty and lately was enthusiastically doing guided tours of Winchester Cathedral. His wife Christine died three years ago.
Tim Corbett