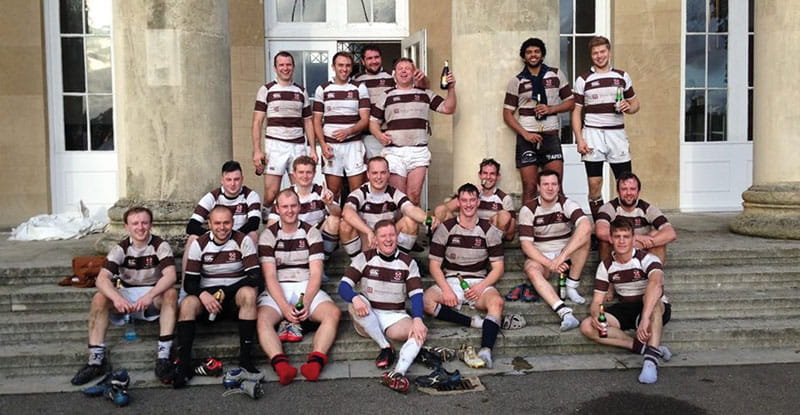 Remarkable OMRFC Victory against Ruislip on 18th April
OMRFC triumphed 21 -17 in an extraordinary match against Ruislip II, played at Ruislip, to lift the North West Middlesex Floodlit Cup for the first time in over 15 years. Some lively and attractive back play saw the OMs rack up 21 points in as many minutes with 3 converted trys. After that, the much bigger home pack exerted muscular control and made possession very difficult particularly in the set pieces.
Turning round 21-3 ahead at the break, the OMs had to play their socks off defensively to hold Ruislip at bay. Inevitably, the forwards sinned as they fought to contain their lumpy opponents and the referee had no hesitation in awarding a penalty try against the OMs. After a general warning, one OM was sin binned and bit by bit Ruislip chewed away at the deficit. With 10 minutes to go, it was 21-17 with Ruislip exerting territorial control but unable to breach some very determined tackling. In the last 5 minutes OMs were reduced to 13 men with 2 more binnings but with seconds to go were awarded a relieving penalty which was whacked into touch to signal the final whistle and much rejoicing. Good way to end the season.