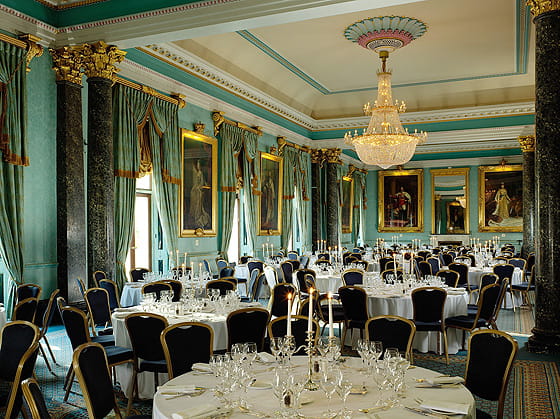 OMC Annual Dinner 2009
The Nash Rooms at the Institute of Directors, 119 Pall Mall, was the venue chosen by Alan Toulson, our outgoing President, for the Club's Annual Dinner on Friday 16th October, 2009.
None of the previous dinners had been held there – well certainly not in recent times – and the elegant rooms provided a stylish and appropriate backdrop to the evening. The 150 diners who attended were well looked after and and enjoyed an excellent meal, washed down by plenty of liquid refreshment.
To see more images of our Annual Dinner, please visit our Gallery.