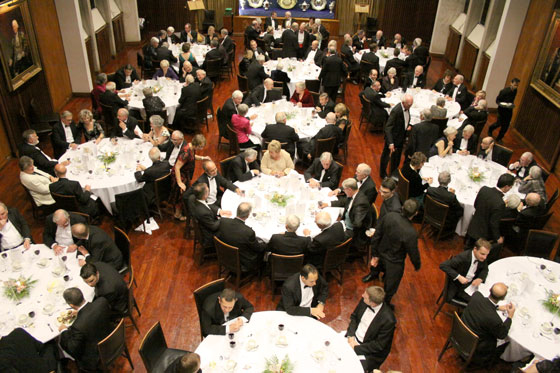 OMC Annual Dinner 2010
The annual dinner took place at the Carpenters' Hall on the 15th October with over 150 attendees. Musicians from the School entertained the guests and President David Short handed over the chain of office to Mike Corby the new President.
Click here for pictures which were taken by OM Stephanie Kalber.