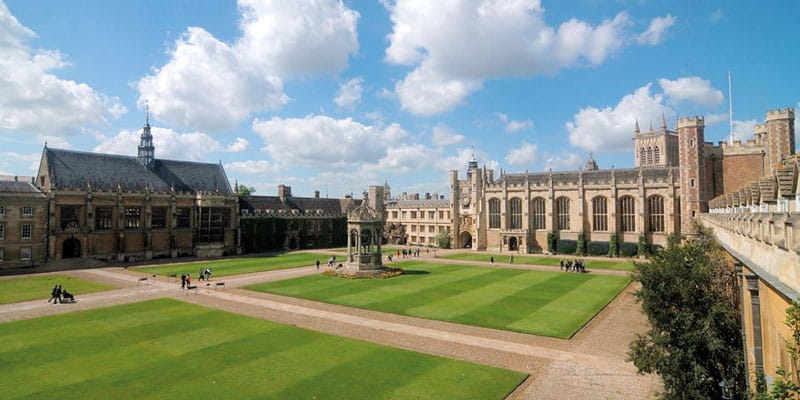 OM East Anglia Dinner 16 September 2016
East Anglia Dinner – In the elegant and comfortable rooms provided by Trinity College, this year's East Anglia Dinner took place on 16 September 2016.
In the event, 31 OMs, guests and pupils attended, including the Head, Frances King, accompanied by her husband, Tim, both of whom were warmly welcomed by the Chair of the dinner, David Short. Other guests included Leon Roberts, Head of Belmont, and his wife, Sarah, Tim Corbett, President of the Club and the Chair of the OMs Club, Andy Mortimer. It was a pleasure also to welcome two undergraduates and two sixth form pupils who aspire to places at the University.
After the characteristically lively reception and a delicious three course dinner, Mrs King gave an informative review of her first two terms with the Foundation, demonstrating overtly the spirit and style she will bring to her headship which is based on optimism, positivity and compassion. A few questions were taken from the floor to Mrs King, to her husband and to the Chair of the Club, before the formal part of the evening closed and further socialising ensued. Many thanks to Russell Cowan and David Short for organising such a successful event.