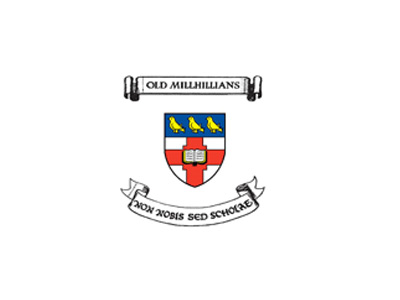 Old Millhillians Day 2008
As with last year Old Millhillians Day was again held on School Foundation Day and the School generously provided an excellent barbecue lunch, including a delicious spit roast, as a start to the afternoon of events (though a number had already enjoyed the Friends get together for the 1960 leavers). The weather was gloriously sunny and warm, as is so often the case in late September, and there was a real sense of occasion as Old Millhillians mingled with each other as well as with teachers, pupils and parents.
OM visitors enjoyed the opportunity to watch both the CCF marching band and the School 1st XV put on a superb display of rugby on Top field to overwhelm the visiting opposition. As usual the Old Millhillian Fives Club had a match against the School while an innovation this year was an Old Millhillian men's hockey match (we still cannot get enough response from the Ladies for a team to play the School). A scratch side of fifteen OMs turned up to play the local Mill Hill Club 2nd XV. Inevitably the opposition were better organised and scored three quick goals before the OMs got into their stride. Then the game became much more even and genuinely contested and OMs scored twice (two splendidly taken goals by Adam Harvey), though the final result was a 7-2 defeat. It is hoped to build on this beginning and to have several games each year. Thanks to Mark Dickinson (master) for umpiring.
The day finished with drinks in the main dining room to bring a successful day to a conclusion. The only disappointment was that because of unavoidable timings the Life Governors had to hold their AGM in the afternoon and so those OMs attending missed many of the day's events. This problem will have to be addressed in planning for next year. But many thanks to the School for its hospitality and to the various teams, including the caterers and groundsmen, who looked after us so well.