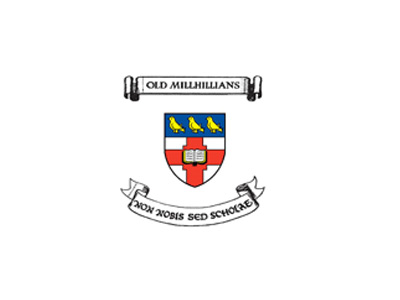 Old Millhillians Day 2007
Old Millhillians Day this year was combined with the School Foundation Day in order for the whole of the Mill Hill Community to come together in a special celebration of the School's bicentenary.
Although the Life Governors held their usual AGM and luncheon, the day got underway for most Old Millhillians with the rugby match against Old Actonians at 3.00 pm. To have a competitive match on Top Field was an innovation and a great success, particularly as the Old Millhillians emerged triumphant and there was a large crowd watching. The ladies also played the School at hockey and Steve Plummer arranged the annual encounter between School and Old Millhillians on the Fives courts.
Instead of the usual tea there was an excellent barbecue and hog roast generously provided by the School (many thanks to all the catering staff).and enjoyed by the large gathering of over 400 Old Millhillians, including partners and family. The Friends of Mill Hill had also organised a reunion of Scrutton House, who looked round their former accommodation, perused memorabilia.and exchanged memories.
Everyone finally filtered out onto Top Terrace and Top Field to watch an impressive exhibition by the Corps of Drums and to view images of School events and various pupils and teachers projected onto a large screen that covered the portico. The day came to a fitting end with a spectacular firework display, using the main School building as a backdrop.