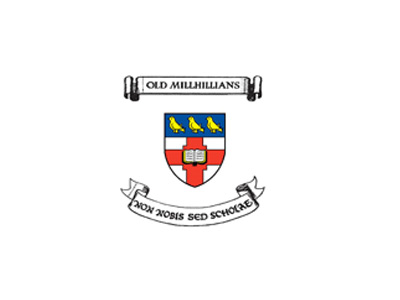 Old Millhillians Day 2006
Old Millhillians Day on Sunday 10 September 2006, was graced with glorious sunshine. Well over 200 OM's attended with their families and friends. They walked around the school and either took part or watched some of the activities organised.
Several OM's and their families took up the offer of using the school's new swimming pool and followed that by setting up picnics on the lawns.
There were lots of spectators for the hockey match and rugby match - it's good to see that OM's still have what it takes !
The official opening of the Fives courts took place in the late afternoon. There were drinks being served while Steve Plummer, Master of Fives at the school, William Winfield the headmaster, Andrew Summer and Andrew Barber the Chairman of the Eton Fives Association made short but interesting speeches to welcome the guests. Andrew Barber then officially declared the courts open. There was an opportunity for informal play followed by an exhibition match.
The day came to a close at Top Terrace where the school laid on a superb tea of scones, strawberries and cream and sandwiches. There was also a Pimms Bar. Tea time was an opportuntiy for all the OM's to gather in one area and mingle and chat to old friends.
Everyone had a great time and it was especially good to see a variety of generations as children and grandchildren of OM's had come along to see their parent's old school.