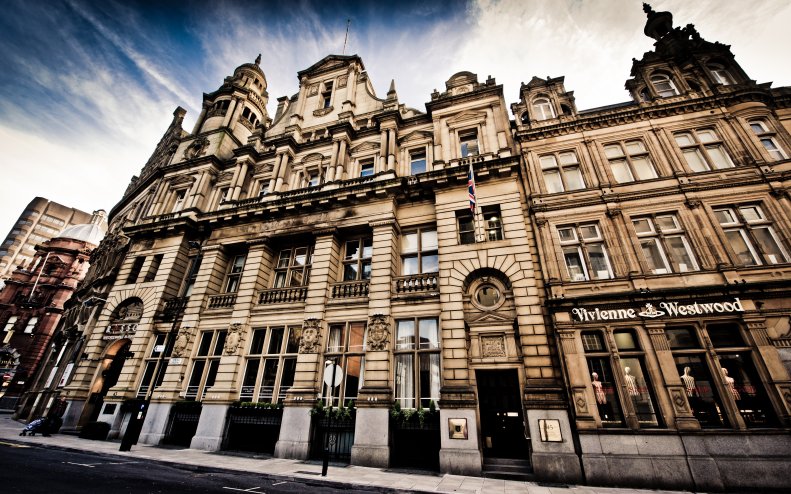 Northern Dinner 2016
Once again we met for the OMs Northern Dinner at the St James's Club in Manchester, but on the early date of 4th November, which turned out to be in the school's half-term break.
Sadly, the event was therefore not attended by Frances King, nor indeed any members of the Common room. Nick Priestnall made good on the Head's absence and very ably deputised on her behalf – this despite having recently returned from a trip to Hong Kong and Kuala Lumpur on behalf of the Foundation.
The St James's Club's hospitality was outstanding, especially in taking into their stride a delay in us sitting down caused by a number of stragglers who spent too long gawping at the switching on of Manchester's Christmas Lights – shame on them - they know who they are.
We were down to 19 this year but the atmosphere was cosy and convivial. Ronnie Boon attended in his first official outing as the new President of the Club, and enjoyed meeting with a number of his contemporaries from the School, not seen by him for...well, a long time. We certainly got the impression that it will be an entertaining year for him and all whom he meets.
We will be meeting next year at the same venue on our more usual date of 10th November, and hope that Young OM's in the area will put this in their diaries, as well as our regular stalwarts.
Attendees:
Peter Belshaw (1974), Andrea Belshaw, Ronnie Boon (President) (1960), Denise Boon, Sam Duckworth (1949), Grahame Elliott (1957), Roger Evans (1959), Judy Evans
David Franklin (Former master), John Halliwell (1955), Peter Huston (1958), Tom Oxenham (1959), Gill Oxenham, Nick Priestnall (MHS Foundation), Peter Wakeham (1965)
Jim Walker (1967), Jane Walker, Stan Whyte (1960), David Wrottesley (1958)