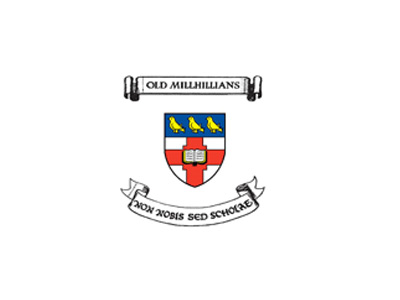 Noel Olsen (Ridgeway 1959-64)
Noel Olsen, who has died of prostate cancer aged 67, was a public health consultant working in areas where there was clear and compelling evidence justifying advocacy for better health and social policy. He was prominent in the lobbying organisations Action on Smoking and Health and the National Heart Forum (now UK Health Forum), where he raised public awareness and he pressurised the tobacco, food and alcohol industries to stop promoting unhealthy lifestyles. He helped persuade the government to adopt more emphatic health warnings on cigarette packets and his work led towards the passing of the Tobacco Advertising and Promotions Act in 2002.
He never attacked individuals, making his point by other means. In 1979 he began providing politicians with causes of deaths in their constituency, to show them the size of their local problem. In the 1980s he bought shares in British American Tobacco so that he could attend its annual meeting to ask questions it would have preferred to avoid.
His bright, innovative thinking and his activism made him stand out among public health physicians and he was elected or appointed to many organisations, including the council and many of the subcommittees of the British Medical Association and government organisations including the National Taskforce for Physical Activity, the Air Quality Strategy Forum and the Fuel Poverty Advisory Group.
Olsen was born in Hampstead, north London, and educated at Mill Hill school before entering St George's hospital medical school to train as a doctor. Qualifying in 1969, he set out on a career in chest medicine, becoming the youngest consultant in Britain when, in 1974, he was appointed consultant chest physician at Barking and Dagenham hospital. Dissatisfied with the poor results of lung cancer treatment and increasingly interested in the social origins of disease, he decided to retrain in public health medicine, gaining an MSc at the London School of Hygiene and Tropical Medicine and then an NHS fellowship to Henley Business School.
For the next 17 years he held senior NHS public health appointments in Cambridge, Camden and Plymouth. When some doctors looked suspiciously upon medical audit, he showed them its importance in improving clinical care. In his last illness, he laughed over it, because in his illness he had a lot of experience of hospitals and hIn his last illness, he felt that the work he had started 40 years earlier played a major part in the superb care he experienced.
Olsen was an adviser to successive governments in measures needed to control excessive alcohol consumption, to improve housing, to enhance air quality and, notably, to relieve fuel poverty. Roughly a quarter of households can scarcely afford the energy needed for modern living. Through his work with the Fuel Poverty Advisory Group, of which he was a member from 2002 until his death, he persuaded the government that it could neither impose a further burden on consumers nor expect the energy companies to solve the problem, and that therefore the solution needed to come from central government's resources. In 2008 he was awarded the Royal Society of Public Health's inaugural gold medal.
There were two other passions in his life: his family, of whom he was so proud, and sailing. In the last weeks of his life, he came second in his class in the Isle of Wight Round the Island race. Even when in pain and discomfort, he continued working, still phoning, using the internet and urging friends to keep up the pressure for change.
In 1982 he married Nicky Tewson. She survives him, as do his daughters, Susanna and Sally.