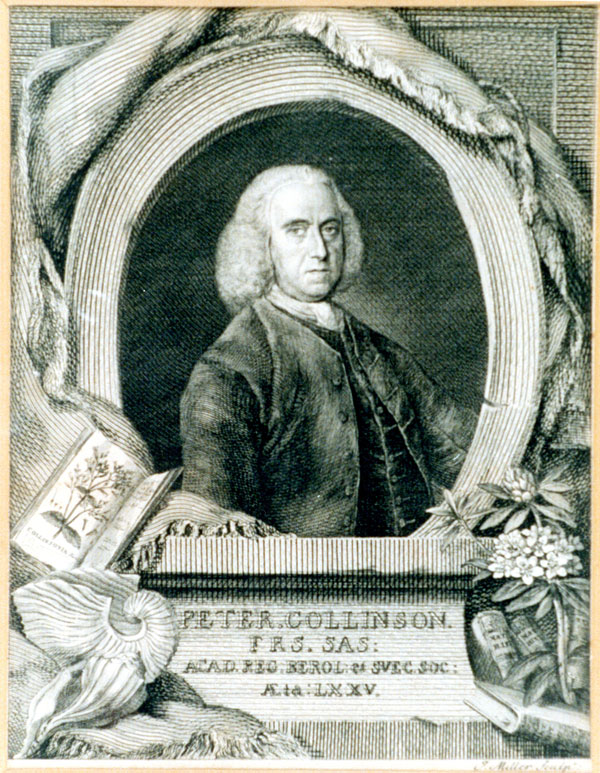 Mill Hill School's Heritage: Re-creating Peter Collinson's Garden
Peter Collinson Garden Project – Those of you with good memories will remember that 'Project 2018', the plan to re-create the essence of the garden of the internationally renowned 18th century plant collector and botanist, Peter Collinson FRS, was announced in Martlet a few years ago.
After much discussion and research, a small group of enthusiasts is now working with the Head, the Bursar and the Assistant Deputy Head, Sam Baldock to re-activate this project with the aim of the garden being officially opened in 2018, the 250th anniversary of Collinson's death.
Collinson lived in the original Ridge Way House and his garden occupied much of what we now know as Top Terrace. His house subsequently formed in 1807 the first building of the Protestant Dissenters' Grammar School, later to become Mill Hill School. The first boarding house of the School was named after him, Cedars House commemorated his work and his portrait has pride of place in the Crick Room, having been donated by the Old Millhillian father of his OM son, Francis Crick.
His legacy includes the planting of a wide variety of trees throughout what is now the School's estate, some of which are still growing on Top Terrace. These trees have been catalogued by one of our group, Trevor Chilton, Collinson Housemaster from 1985 to 2000, and they have been labelled thanks to the generosity of Graham Chase (19**-**).
The locations of the beds for both sun-loving and shade-loving plants have been agreed and work is underway to identify and source the plants attributable to Peter Collinson, some species of which continue to be available in their original form while others as their cultivars. To date the Foundation and the Old Millhillians Club have provided funds for this project, with preparation of the beds and initial planting planned for this Autumn. Continuing this work and maintaining the garden are both important and costly.
We are hoping that individual Millhillians will wish to be personally associated with this project, most easily by sponsoring the sourcing and purchasing of one of Collinson's authentic perennial plants. A mailing will be circulated shortly, suggesting various ways in which you can help. If you decide to contribute your name will recorded in our Collinson Catalogue which will provide the provenance of each plant.
The letter will suggest three levels of contribution; each contribution will be acknowledged and each donor will be consulted about an attribution to their particular plant. All contributors will be invited to the official opening of the garden, probably in the summer of 2018.
We believe this project is worthwhile in several ways. It celebrates our heritage; it has educational value; it will add to the visual pleasure and historical significance of Top Terrace; it will be available for all members of the Mill Hill School community to enjoy.
Russell Cowan (1958-63)
Trevor Chilton, Collinson Housemaster 1985-2000
Roddy Braithwaite (1945-50)