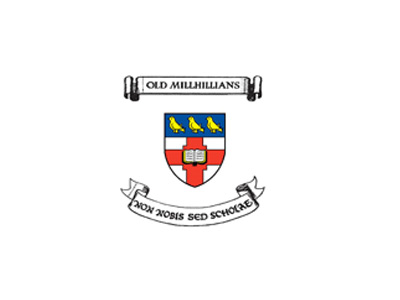 Michael Thomas (Winterstoke 1949-54)
Michael Robert James Thomas 74 died on Tuesday 30th March 2010. He was born on Monday 16th December 1935 to Robert Leslie Thomas and Dorothy Alice Thomas (nee Saunders). Michael is survived by his wife Joan, his brother Keith, his sister Anne, his daughter Joanne, his son Mark, his grand-daughter Cher-Leigh and his grand-son Dominic.
Funeral services were conducted on the 13th April 2010, at Michael's local church in Eastling, Kent.
In the autumn of 1949 aged 14 years Michael won an academic scholarship to Mill Hill School. He 'boarded' throughout his time there and was later joined by his brother Keith.
Michael played for the 1st XI cricket team and was awarded 'colours' for swimming. After the summer of 1954, on completion of his 'A' levels, he enlisted for National Service with the Royal Navy. After his two years service he was transferred, to the Special Reserve for a further 4 years. He served on HMS Theseus, HMS Drake, HMS Sparrow and HMS Cockade. Whilst serving he was selected to play cricket for the Navy.
'Mike' spent much of his adult life Teaching. A profession he enjoyed immensely. Whether he was confined to the classroom or enjoying the sports field he had the ability to impart his knowledge of a subject with humour, energy and discipline. However a particular ambition of his was to have a 'Thatched' country pub. This he achieved in the 1980s.
A frequent traveller to Barbados, Michael retired to Eastling, Faversham in the 1990s.
Keith Thomas (Winterstoke 1952-57) & Mark Thomas