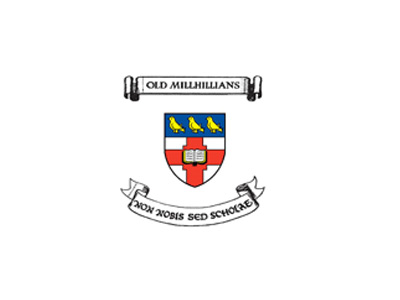 Matthew Baldwin (Winterstoke 1947-52)
Matthew Oswald Twine Baldwin died unexpectedly of a heart attack, aged 78, on Friday 9thNovember. He was one of that increasingly rare breed – an Old Winterstokian, although he would have been equally happy to be recorded as an Old Belmontian.
He came to the House in September 1947, following his elder brother Arthur (1945-49), who died in 2001. They both qualified as solicitors and succeeded to their father's successful professional practice in the City. Although Matthew kept a low profile in all he did, this concealed wide interests and strong opinions. Characteristically, he eschewed political or militaristic roles. At the GC his sole claim to fame was to captain the Chess Club and then, as the School History relates, he achieved the distinction of becoming as a National Service Sergeant the Clerk to the Commandant of Sandhurst (1952-54). Although he avoided marriage, coping for himself in the family home in Bromley, the people and buildings of Belmont and Mill Hill in effect provided an extended family context for him. He not only loyally attended most Foundation functions, he was also an outstanding benefactor to both Schools' projects, as well as giving anonymous financial support to deserving individuals.
He made his views known to successive Heads of Mill Hill, and Dr Dominic Luckett has written, "Matthew was both an outstanding supporter of the Foundation and, as I got to know him over the years, a good friend. Beneath the reserved exterior there lurked a keen intelligence, a ready wit and dry sense of humour. Although never afraid to venture an honest opinion on the direction the Foundation was taking, his love for Mill Hill was always apparent. An assiduous attender of Foundation events, a mark of the esteem in which he was held, was the chorus of 'Happy Birthday' that was sung to him at October's OMC Annual Dinner. I shall miss him very much".
Among his gifts was the restoration of the Chapel clock at Belmont, Lynn Duncan has said of him, 'Matthew was a well –known and loved figure at Old Belmontian events, having been a supporter since the inauguration of the Association in 1994. He opened the Jubilee Building in 2002 and continued to take a keen interest in the development of the School to the end. His fondness for chess in his own school days was continued in his support for the Belmont Chess Club, for which he provided a number of new sets over the years. He was a true gentleman and will be sadly missed.'
Matthew Frise (1992-1997) was one of those with brilliant careers with whom he involved himself.
In the world of City Livery Company dinners, he was a familiar figure, although never a Liveryman himself. Those of us who did get behind the quiet exterior or co-operated with him on Mill Hill projects, such as the Winterstoke House 70th birthday party, remember him with affection as a traditional OM, generous, civilised, perceptive, usually wielding a tightly furled umbrella, often sporting a buttonhole from his garden, and ever immaculately turned out.
Roddy Braithwaite (1945-50)