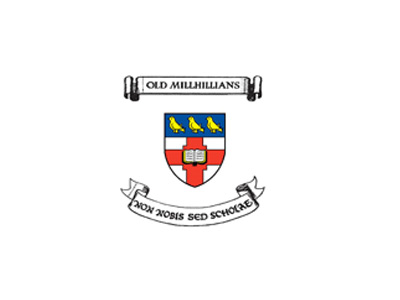 Martin Meade-King
I came to Mill Hill in 1948 from university and was given a study and bedroom in School House. Martin, who was at Mill Hill from 1938-1955, taught History and was Housemaster when I joined Alan Phimester as one of his assistants. Martin took me under his wing especially as I had no experience of boarding school life. Not only did he help me to acclimatise to the 24 hour day of a boarding school but he and his wife Mary looked after me splendidly in a family atmosphere.
School House was a hefty house and Martin a caring and considerate Housemaster, ensuring discipline was maintained without a heavy hand. There were 120 boys in School House divided into 2 houses, Weymouth and Scrutton for sports purposes so that the organisation and control were no easy matter. He never seemed hassled, had time for everyone and took his fair share of the house duties.
One aspect of school life with which he had to cope was integrating 'Middlesex Scholarship' boys into the life of a boarding school. These boys were selected on private interview and provided they were academically capable, they were chosen because of what they could offer to the School on a personal basis. In the whole time I was at Mill Hill I never knew who these boys were – they fitted in so well. This was entirely due to Martin. Whether it was in the House, in the Common Room, on the games field or dealing with individuals, he was always relaxed, friendly and very capable.
Martin was a very keen sportsman being an authentic cricketer and a more than useful rugby player. He took School teams and he ran the School cricket and 1st XI very efficiently for many years. One aspect of life at Mill Hill in which Martin was heavily involved was 'Millers' cricket. This was a staff cricket XI run by Martin, Alan Bush, Michael Brown and Paul Duncan. This team played several evening matches during the term against local teams. In the first week of holidays however, there was a 'Millers' week, when rather more serious matches were played, including one against the Old Millhillians.
At that time Mill Hill was lucky to have such a fine man as Martin on the staff who played such a leading part in all aspects of School life. It was no surprise when he was appointed Head Master of Plymouth College in 1955, a promotion he richly deserved. Martin and Mary retired to Dousland in the Dartmoor National Park.
written by Guy Shuttleworth