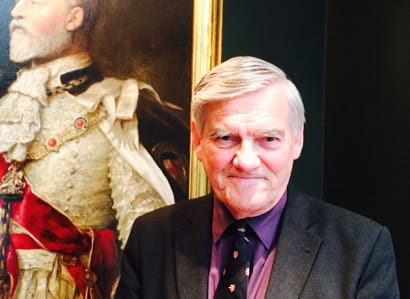 Keith Armistead (Scrutton, 1950 – 56)
Keith died on 22 March 2017 after being unwell for around two years. He had a very distinguished career at Mill Hill. He was senior monitor and an outstanding sportsman. He earned first team colours and leadership roles at all three major sports, cricket, hockey and rugby, as well as representing the school at boxing and athletics.
He was a legbreak bowler who delivered with a deceptive loop and deceived many batsmen in the air. He was a patient batsman with a marked dislike for getting out. He once scored a century batting on five consecutive afternoons in a senior house match, much to the chagrin of the master compiling the match schedule.
He graduated from the Queens' College Cambridge. He was a commoner at the college and later expressed regret that he did not spend enough time on academic work to become a scholar, being distracted by sports. He spent his career as a Human Resources executive at British Airways and the National Trust. He also worked as a voluntary mentor in state schools, helping pupils who were most in need of support and guidance. He was President of the Kew Cricket Club for twelve years. He retained a lifelong interest in history and always welcomed books about the Tudor dynasty as Christmas and birthday presents.
Armistead was a very private individual. He did not find it easy to be open and relaxed with other people. He was perfectly friendly and more than usually thoughtful but also more than a little reserved. Perhaps for this reason he never married. It is typical Armistead that he instructed his brother Nigel not to arrange a funeral or memorial service. Those who knew him well will miss him and feel more than a little regret that they never managed to get close.
David Butler (Scrutton 1948 – 54)