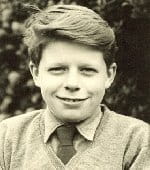 Graeme Warren-Thomas 1948-2008 (MHS 1961-1966)
Graeme passed away suddenly on 20th June 2008. He will be much missed by his children Guy and Cecelia and brothers Nigel and Simon.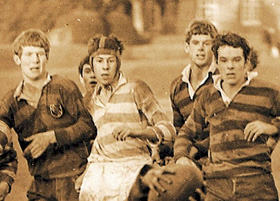 Arriving at GC from Belmont, Graeme rapidly settled in to a pattern of keen sportsmanship that was to be one of the hallmarks of his life, representing the school at the top levels of Rugby and Fives amongst others. He was later to become vice chairman of the O.M.R.F.C.
Graeme attended Aberystwyth University to study Law and after serving articles in several firms became chief solicitor for the Financial Times, moving on to Control Data and Amersham International. Relocating from London to Hethe, near Bicester with his wife Nickie and his two children, Graeme started his own practice and specialised in Company Law.
Another hallmark of Graeme's life was his loyalty and commitment to his friends. He kept in frequent touch with friends made at School, University and other of his many interests. Through his warmth and thoughtfulness, this attachment was reciprocated, as attested to by the large turnout at his funeral in St Johns Wood on 3rd July.
Graeme always seemed to find capacity for the extra mile. Thoughts and memories expressed in his memorial book expressed the love and concern that his friends had for him, whether from School, rugby club, charity mountain trekking, sailing, shooting or tennis.
A trumpeter and an ardent and professional standard chorister, he would have appreciated the performance of In Paradesum, (Gabriel Faure) and the Triumphal March trumpet solo from Verdi's Aida, performed immaculately at the funeral. The wake and funeral attendance eloquently gave witness to a remarkable man whose too soon passing will leave a gap in many lives, but whose contribution to the well being of others will stand the test of time and generations.