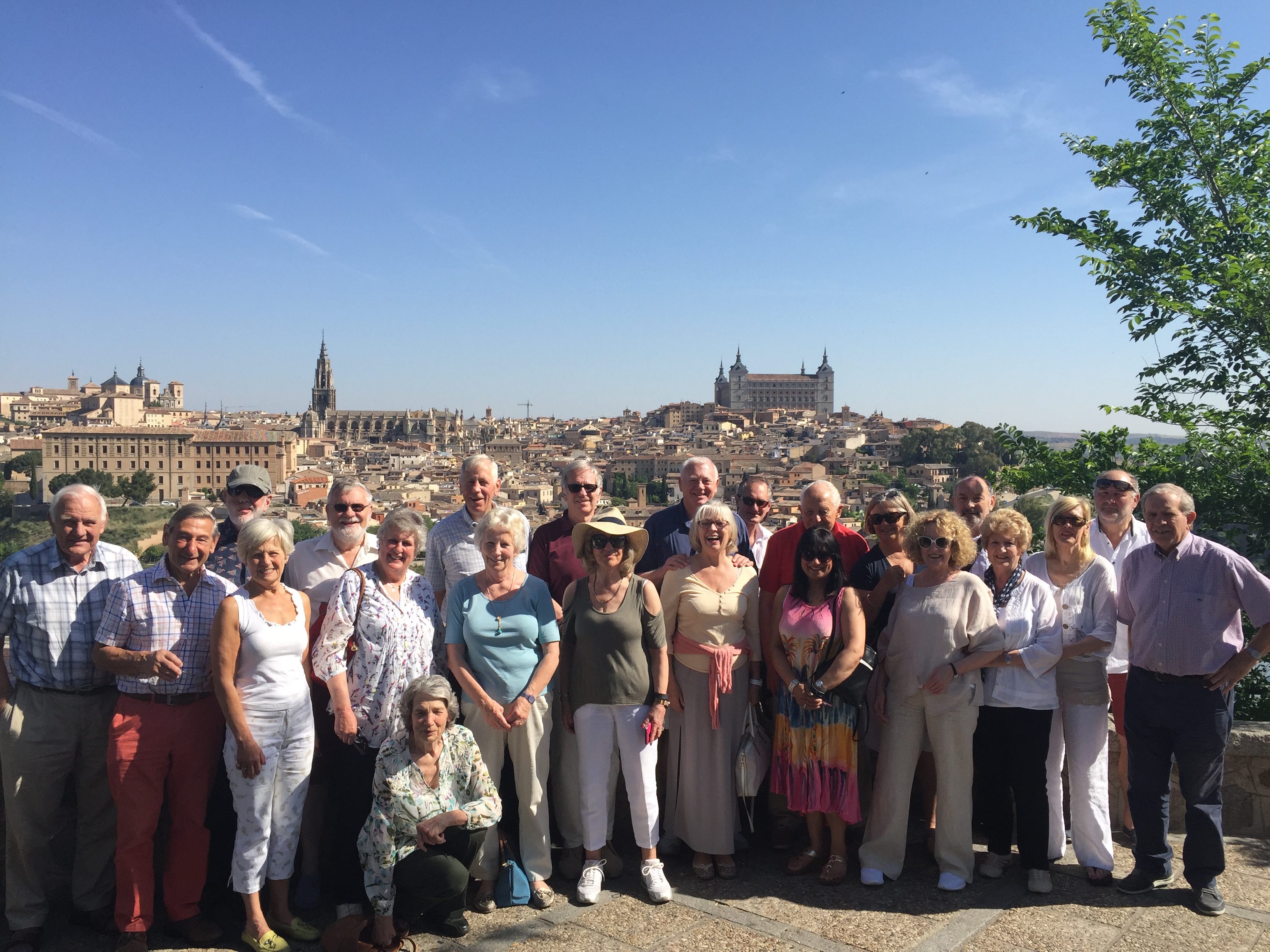 European Weekend in Madrid 2016
Madrid weekend 2016 – Brilliant sunshine provided the backdrop to the OM biennial European weekend on 19th May.
Madrid was this year's destination and a varied programme, both cultural and social, was much enjoyed by a group of 23 Old Millhillians and their wives. Highlights included: an excellent wine tasting (many thanks to the Spanish family of William Corbett (Priestley 1992-97) for introducing us to their own Los Aljibes wines); a stunning evening of flamenco dancing (OMs were spectating, not performing!); a tour of Madrid with a visit to the Royal Palace; and a day out to the beautiful city of Toledo (the medieval capital of Spain before it moved to Madrid).
Particular thanks to our knowledgeable and fluent guide, Maria, to Mayank Joshi at Saltours, our helpful travel agent, and most of all to Peter Wakeham (Burton Bank 1960-64) for all his hard work in driving the event and putting the weekend together.