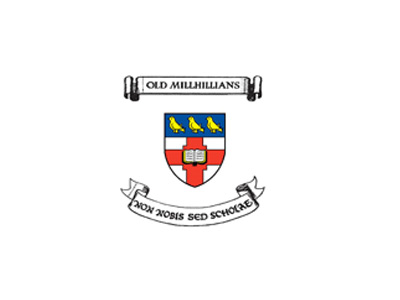 Dr James Houston (1930-34)
Known to his colleagues as "George", Houston was Dean of Guy's Hospital Medical and Dental Schools from 1965 to 1982, and the first Dean of the United Medical and Dental Schools of Guy's and St Thomas' from 1982 until his retirement two years later.
He was probably best known across the wider medical community, however, as the co-author of two bestselling textbooks: one for nurses (Principles of Medicine and Medical Nursing, 1956); and one for medical students and doctors (A Short Textbook of Medicine, 1962). The latter, which saw an eighth edition in 1984, was known by a generation of students as "the Little Green Bible", as it covered in highly condensed form every aspect of medicine required in the final medical exam.
Houston always took a great interest in medical education, and enjoyed examining students in vivas and clinical cases. On one occasion a candidate was asked to describe the complications associated with lying in bed, and promptly asked: "Single or double, sir?" Houston's fellow examiner wanted to mark down the student for impertinence, but Houston felt more inclined to award honours for quick wit.
James Caldwell Houston was born on February 18 1917 at Kilbarchan, Renfrewshire, but when he was seven the family moved to London on his father's promotion to manager of the Clydesdale Bank in Lombard Street.
At Mill Hill School he won a scholarship to Oxford to read Modern Languages, but then decided that he would rather be a doctor and enrolled at Guy's Hospital Medical School in October 1934. Having qualified in 1939, Houston found his work cut out during the Blitz. Although he had no experience of "gassing", his superiors were unfazed. "You're a Guy's man, you can give anaesthetics," they told him — and he proceeded to do so without any further training.
Treating the gravely injured, he once worked for more than 48 hours without any sleep. When Guy's (after being evacuated to Greenwich) was hit by a bomb, he crawled on his hands and knees through a pitch-black ward. Reaching in front of him, he narrowly avoided plunging into a hole so deep it is unlikely he would have survived the fall.
Houston then enlisted in the RAMC and was posted to India. During the six-week voyage he was constantly seasick, but managed to reach the final of the ship's bridge competition, where he met his nemesis in the form of Douglas Jardine, who had captained the England cricket team during the "Bodyline" Ashes Test series of 1932-33.
In India, Houston was appointed a medical specialist and promoted to major. Despite his youth, in 1944 he was awarded the top score in the first-ever overseas examination for membership of the Royal College of Physicians.
Apart from the war years, his entire career, from 1934 to 1984, was spent at Guy's. In 1965 he was appointed Dean of the Medical and Dental Schools, succeeding Sir Rowan Boland. In his final two years he oversaw the reunification of the Guy's and St Thomas' schools, becoming the first Dean of the United Medical and Dental Schools of Guy's and St Thomas' (now merged into Guy's, King's and St Thomas'). A prolific fundraiser, he secured millions of pounds from charitable organisations for research and building projects.
Houston was also chairman of the University of London's Collegiate Council, as well as of the Conference of Deans, and served for 10 years on the board of the faculty of Medicine at Cambridge University.
He was appointed CBE in 1982.
In parallel with his clinical and academic duties, Houston maintained an active private practice at 108 Harley Street. On one occasion, in 1966, he was invited by a private GP to a consultation at Brian Epstein's house. As he entered, he passed through a room in which loud pop music was being played , and during his examination of Epstein he said: "You don't like this rubbish, do you?" The offending music was quickly replaced by Mendelssohn.
Houston was a director of the Clerical, Medical & General Life Assurance Society (1965–87); vice-president of the Medical Defence Union (1970–92); and a trustee of the Hayward Foundation (1978–2001). His recreation was golf, and for decades he played in the annual Guy's Staff v Students match at Huntercombe Golf Club. The great medical philanthropist Lord Nuffield would join them for lunch in the clubhouse, which in the 1930s and 1940s had been his own house — Nuffield had bought the club so that his wife could play there; she had been blackballed by the Ladies because he was "in trade".
James Houston married, in 1946, Thelma Cruickshank; she died in 2009, and he is survived by their four sons.