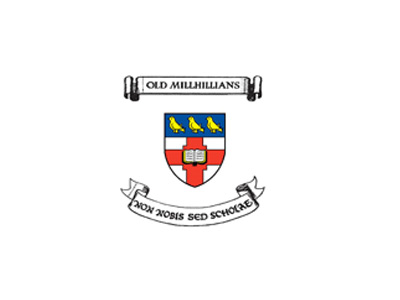 Dr Brian Harley (Ridgeway 1937-42)
Passing on Thursday, August 22, 2013, Dr. Brian Harley, a retired Internal Medicine Specialist. Dr. Harley was born in 1924 and educated in England at Mill Hill School and St. Mary's Hospital Medical School.
He migrated to Canada in 1955 and, after a residency in Ottawa, he moved his young family to Corner Brook, where he practiced general internal medicine. During subsequent years he developed a Medical Consultant Group that provided service for the West Coast of Newfoundland and took further training to enable Western Memorial Regional Hospital to open a Nuclear Medicine Department. He was active in the militia and as Lieutenant Colonel commanded 1st Medical Company R.C.A.M.C. from 1970 until its disbandment. Dr. Harley was also active in medical politics having been elected as President of the Newfoundland Medical Association in 1973, and was awarded a lifetime membership of the Canadian Medical Association and the Newfoundland Medical Association.
Dr. Brian Harley joined the Corner Brook Rotary Club in 1962 and he was a Paul Harris Fellow and was elected Club President from 1990 to 1991.
He was awarded the True Rotarian Award in 2008 in recognition of devoted and notable service and for furthering the principles of Rotary.
An enthusiastic sportsman and outdoorsman, he was a founding member of the Marble Mountain Ski Club and the Blomidon Country Club.
Dr. Harley was interested in history, especially the history of the Bay of Islands and published a book on the subject in 1998 entitled, The Legacy of James Cook.
He is predeceased by his first wife Beryl (nee Coleman), second wife Hazel (nee Osmond), and son Richard (who followed in his father's footsteps to become a Doctor of Radiology).
Caroline Harley Alteen