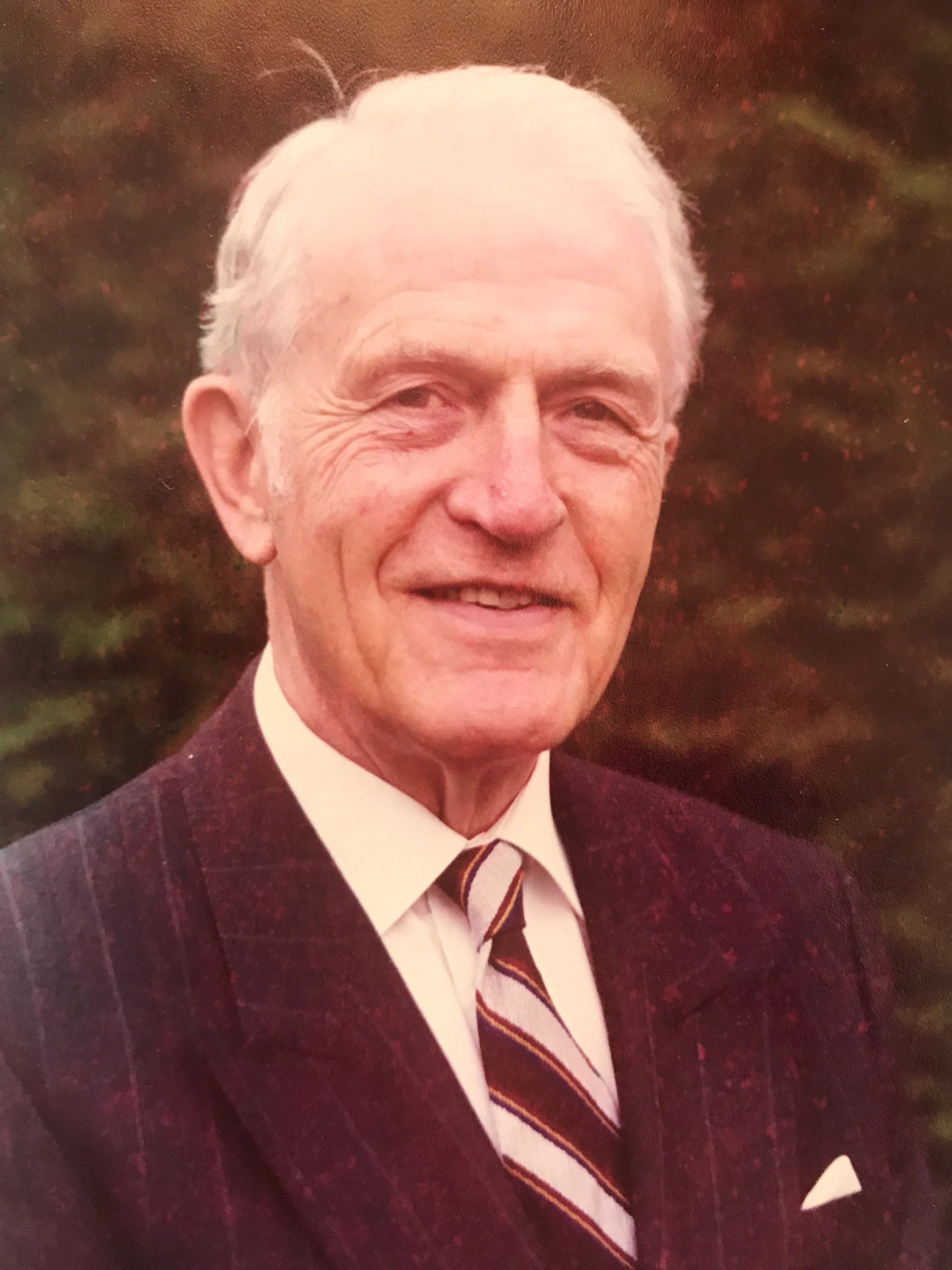 David Rodda
David Rodda OBE
Burton Bank 1945-50
Wednesday 11th April 2018
You could not have asked for a more devoted and loyal Old Millhillian than David Rodda.
He went to Mill Hill just as it returned from St. Bees in 1945 and left in 1950 having been in Burton Bank. He was a member of the 1st. XV and was a keen gymnast and athlete. He also sang in the School Choir and continued to sing in his Church and other choirs.
He qualified as a Civil Engineer by studying at Battersea Polytechnic (now the University of Surrey). His career was, however, interrupted by National Service, where he served he served in the Corps of the Royal Engineers from 1957 to 1959, gaining a Commission in 1958 and seeing active service in Cyprus.
David played rugby for the Old Millhillians 1st. XV between 1953 and 1957 alongside two OM England Internationals, when we had a very strong fixture list and whilst in The Army he played for United Services Chatham, which was also a strong side. He also captained his Regimental side and was selected to play for Combined London Old Boys.
On his return to civilian life he resumed his career in Civil Engineering with consultancies responsible for international water schemes. He spent some time in Doncaster on the construction of a major Power Station and then went to Uganda for two and a half years to implement improvements in their facilities.
He returned to take up a Government post in The Department of The Environment dealing with water administration where he advised Ministers and officials on technical aspects of water management. During his 21 years there he represented the UK on various international assignments and negotiations for a major water convention involving trans-boundary waters and international lakes. He was honoured with an OBE for his services to The Department in 1991 and retired in 1992, only to take up a post with The European Commission, resident in Brussels and later Vienna. After retiring again in 1996 David continued as an independent consultant until 2001, working for both The European Commission and The United Nations in assignments in Central and Eastern Europe. Hehas published several learned papers on water management.
David was Chairman of The Old Millhillians Rugby Club from 1982 to 1987 and Fixture Secretary from 1987 to 1992 and was presented with the Club Tie Award during the 1994-1995 season. He was a member of the then Council representing Europe from 1992 to 1996 where he initiated the European weekends. In 1996 he was appointed Chairman of the Council in which position he served until 2001 when he was then elected President of the Club for 2002-2003.
David was married to Marjorie for 58 years having met her in her teens and they have a daughter Catherine and two sons, Tim and Jonathon. and six grandchildren. Marjorie was a great support to David throughout his activities with the Club including standing on the touchline and helping at Headstone Lane.
David also served as a trustee of The School until the Constitution was changed.