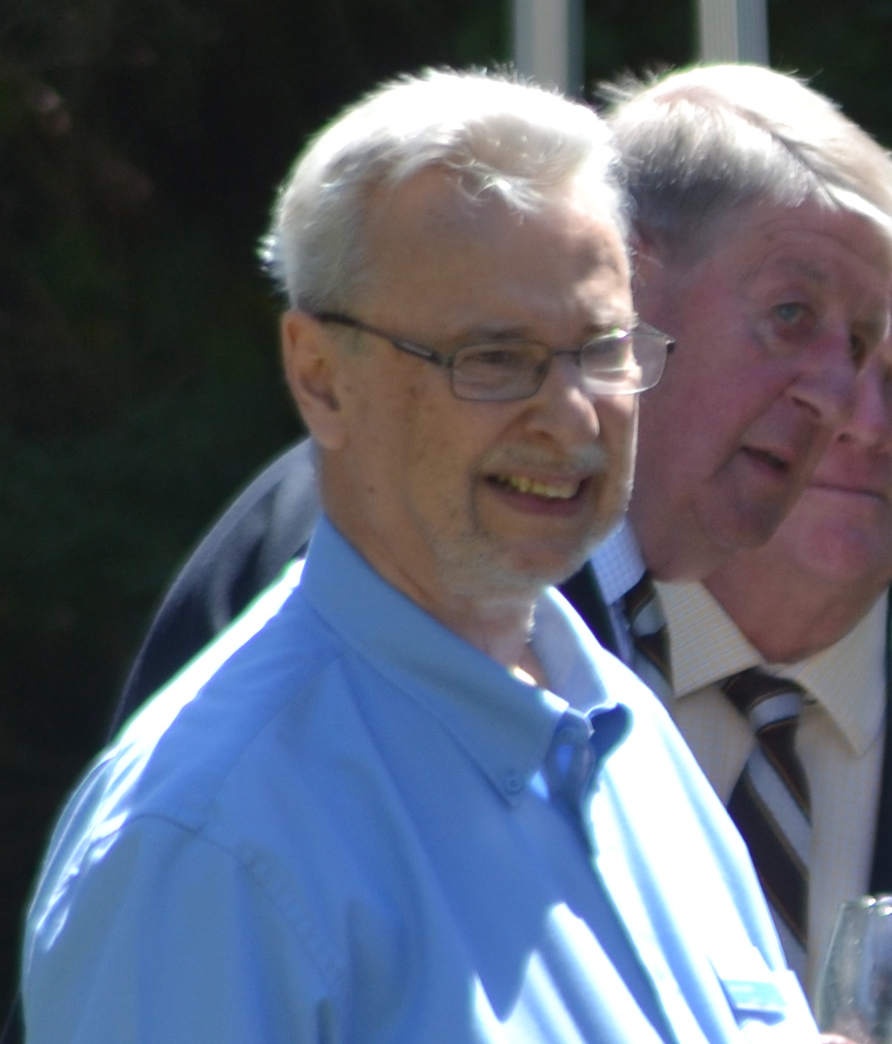 David Pelham (Murray 1960-65)
David Pelham (Belmont 1955-60) (Mill Hill- Murray 1960-65)
David was born in 1946
David moved to what is still today the family home when he was three years old and has spent 67 very happy years there.

David joined Belmont and was a Saxon just like his son Ollie is today. On entry, the school were so impressed by David's French ability (David's parents were fairly fluent and had taught David well) that they put him in the year above, but alas all was soon to be revealed and within a few weeks he was back in his age appropriate year group – not such a genius! He progressed through Mill Hill senior school and went on to do a crash course in Accountancy – following in his father's footsteps.

He joined the Arts Council of Great Britain as his first job, leaving there to move on to Theatre Projects and then set up Hastings Heritage.

David was very involved in Liberal Judaism – A true Liberal - not particularly pro-tradition or even Israel, or even pro-Hebrew. He grew up at Finchley Progressive Synagogue. He went on to be Chairman of FPS for 4 years and treasurer of Liberal Judaism for 2 terms of office. Over the years he twice raised money for building projects at the synagogue.

David met his wife, Ann, at Holly Park Primary School 27 years ago. At that time governors were attached to a class. David as the chair of governors suggested he would like to work with someone interesting: the head teacher introduced him to Ann. "Oh no – she said to one of her colleagues – not him he's so interfering" – little did she know how interfering! Over the next few years he taught Ann all she needed to know about leading residential trips and they led about 16 together. He came to school to read stories, teach about Judaism, helped with athletics relay training and taught extension maths groups.

Their first date was a school trip reccie to Legoland. David remained a governor at the school for about 15 years until Ann became part of the senior leadership and he thought it was a conflict of interest to be a governor.

When Ann first met David she was amazed at how a single man with a relatively small extended family had so many friends and was never lonely and was always busy and out socialising.

In 2002 David & Ann were married in St Albans. In 2005, when David was 57, Ollie was born.

As Ollie moved further up his school at Grimsdell David became much more involved in the parent's association. He moved on to be treasurer of the Belmont PTA and then one of the co-chairs. He absolutely loved it – he loved the community, the friendship, the chat. He loved being involved. Ann and David have made several very close and lifelong friendships through the school and the lovely ladies of the FOB (Friends of Belmont) It was testimony to the bonds that he made that Elli and Seema and Danni became the Nightingales at his bedside on a daily basis bringing him soup and company and warmth – ensuring he was being well looked after.

David was the Pelham family Domestic Goddess – cooking, shopping, washing, researching, running errands, arranging play dates – even bringing Ann emergency lunch to school at short notice

David has passed down to Ollie a love of table tennis, a love of good food, a love of electric trains and a love of Spurs. David enjoyed good food and always enjoyed Oslo Court, The Gavroche, The Grove, The Manoir and Chateau de Montreuil to name a few places!

David was a forthright man – very grounded and sure of himself – confident and happy with his life. He was a tower of strength for Ann and a rock in a storm. He was not always the most discrete and often had to be told to 'keep your voice down' He was not known for his tact and would often say it how it was. In recent years he would complain about Ollie's use of certain language – but as Ann said, David the apple doesn't fall far from the tree! He could however turn on the charm like a tap when required.