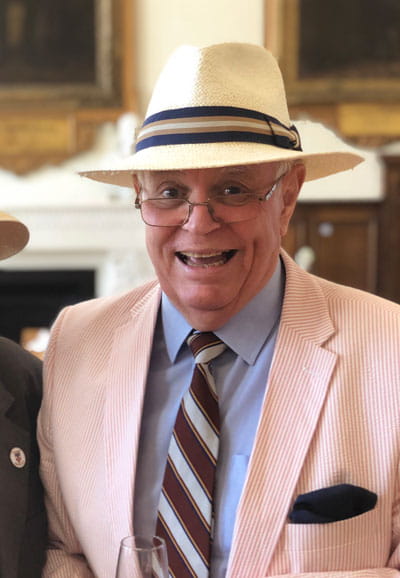 Friday, July 17, 2020
The Oakers is the name of the group of ageing juveniles, who meet on the first Tuesday of every month for lunch at The Boot, Sarratt. Most of the 'members' are Old Millhillians, but some are 'Honorary', such as long serving retired teachers, fund-raisers and bottle-washers. Once an Oaker, always an Oaker. There are those who have been to lunch just once,
and those who attend regularly. Many of us live moderately close to The Boot, but some live 'up north', 'down south', Wales, Manchester, Lincoln, Turkey, South Africa, U.S.A, Australia and Italy .....and Sarratt!
It started years ago, when four chaps had lunch at a pub in Chipperfield, but then decided to go to another pub called the Royal Oak. That's how the name of the Oakers was born. We have had a few sad times when an Oaker has passed away, but the present total is now 110. Fortunately they don't all appear at once, but the Christmas Lunch is always well- attended, usually over 40. The monthly meetings range from a dozen to a score. At present, the cost is an all-in £25, which covers the first drink at the bar, a two course meal, the coffee and the wine. The lunches are full of memories, bonhomie, and some outrageous jokes usually told by the rapporteur.
The attendees range from: Past Presidents of the Club, the present Chair and past Chairmen of the club, an array of former Rugby, Cricket, Hockey, Squash, Golf and Tennis players (some are still playing), giants of industry, lawyers, doctors, teachers and the odd thespian.
So, if you wish to join this motley crew on the first Tuesday of the month, contact the rapporteur and thespian: Gerry Westoby on wescam21@aol.com Happy days!
Gerry Westoby (Ridgeway 56-61)
..
Read more
1