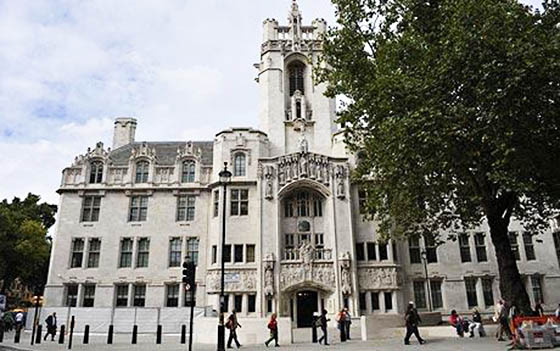 An Evening at the Supreme Court
An Evening at the Supreme Court
Wednesday 4th November 2015 from 6-9 pm
We are delighted to hold a Reception at the Supreme Court in Parliament Square marking the appointment of the first OM to hold office as a Justice of the Supreme Court, Lord Roger Toulson.
The Supreme Court is an impressive building. Formerly the Middlesex Guildhall, it has been beautifully refurbished and decorated.
The evening will include tours of the building, a talk and Q & A session with Lord Toulson in Court 1 and drinks and canapés.
This event should appeal to all OMs and their partners. We also hope it will sow the seeds for more events for OMs in the legal profession.
Please arrange payment by contacting the Club office sk@millhill.org.uk t: 0208 906 7949
Cheques 'Old Millhillians Club', Credit card payments by telephone, Bank transfer
HSBC a/c 91048252 sort code 400428 ref: 'supremesurname'
6pm Guests arrive, welcome drink
6.45pm Court 1, Address by Lord Toulson followed by Q&A
7.45pm Tours of building
8.15pm Drinks & Canapes
9pm - Guests Depart
£65 OM Club members & guests
£70 Non members & their guests
£55 junior OMs under 26