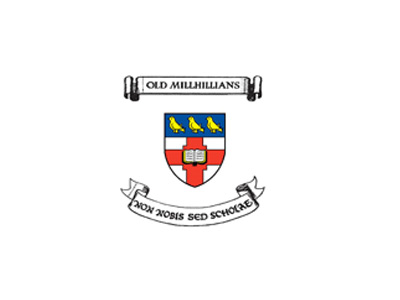 Allan Prosser-Harries Obituary
Allan Prosser-Harries was born in Llanelli on 2nd September 1932, into a good Welsh Baptist family with a strong tradition of singing. Allan had an adored younger sister, Milwen, who sadly passed away at an early age, and in their early years he had a strong relationship with her two children Sian and David. He went to Llanelli Grammar School, attended by many of the great Welsh rugby players. Here he took part in many sports, winning medals in most. As a schoolboy, he represented Wales at rugby, a sign of what was to come.
He was awarded a State Scholarship to Aberystwyth University to read Geology, a life long passion. Unfortunately, rugby and cricket took precedence in his first year, and he was invited to reconsider his commitment to further education. He found himself signed up to the Royal Navy, and abroad HMS Bulwark heading for Korean waters. Yet again rugby intervened and he was air lifted off his ship to return to England to play rugby for the Combined Services.
After serving his National Service, he returned to Wales and worked for a year in the Llanelli steel works, in order to fund his return to university. He completed to his degree at Swansea and then went on to Cambridge for teacher training and represented Cambridge in the Varsity Match of 1957. He was always so proud of that achievement and was sometimes seen wearing the great blazer even in his retirement.
Allan came straight to Mill Hill. To this day Mary, his wife, does not know whether it was the attraction of Mill Hill School or the chance to play for some of the great London based rugby sides that won his heart. His was to play for London Welsh and Harlequins and he captained the Middlesex team. Allan, who died on 29th May 2008, came to Mill Hill in 1958 and stayed until his retirement in 1993. During this time he was Head of Geography and Geology as well as a Housemaster of McClure. Of course he was a talented sportsman and in particular was heavily involved in coaching rugby, but he was also as fine a kicker of a rugby ball that had been seen on top field when he played against the 1st XV. He also was a lively bowler for the Masters' cricket team, the Millers. Other contributions included running the School CCF Navy section and organising a Young Farmers Club (Prosser's chickens, pigs and even a donkey achieved great notoriety). Perhaps he was happiest on the many field trips he made with Mill Hill Geography students (and later with Adult Education groups): it was said that 'Dorset was slipping into the sea and most of it is in Allan's garden.' Certainly 'Pross' was a legendary schoolmaster, remembered by many with fond affection.
Allan had met Mary in 1957 at a county cricket match, being played in the famous St.Helen's Rugby ground, the ground where he played for Swansea. They were married in 1959, and Mary came to join the Mill Hill community. Susy was born at the Middlesex Hospital in the middle of the notorious London Fog of 1962.
Allan was always an ardent supporter of the Welsh language. It was his first language until he was 9 years old. He used to teach Welsh in the evening classes and give lectures on Dylan Thomas. He was Chairman of the Governors of the Welsh School in London. Allan also loved singing, from his boyhood in Moriah Baptist Chapel and his days of rugby club singing. But he did not have time to sing in a choir during his years of teaching. In retirement he sang with the Harrow Male Voice Choir, the Barnet Choral Society, his Own Church Choir and of course he would sing to anyone else who was willing to listen.
The joy of Allan's final years was in his two beloved granddaughters Ella and Rhianna. He lived long enough to see Ella enter Belmont School and to know that Rhianna will be starting this coming September. The wheel has come full circle.