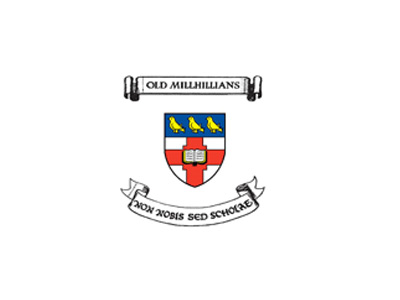 Alan Woollaston (Winterstoke 1945-50)
Alan Keith Woollaston who died in July at 78 was at Mill Hill from 1945 – 1950 and boarded in Winterstoke House. He was a Middlesex scholarship boy and hailed from The Stationers School near Wood Green which also sent pupils such as Alan Stroud, Norman Tapley, Rex Frayling and Peter Duck to Mill Hill. Alan Stroud was a close friend of Alan's from 1943 and remembers family get-togethers, Alan's motorcycling days and his prowess at making highly successful paper aeroplanes for Alan Stroud's grandsons.
At Mill Hill he finished in the U Maths VI, was a House Prefect, played Hockey in the 2nd XI and Single handed hockey in the 1st IX. He attained the rank of a senior sergeant in the RAF branch of the CCF and in his last year at school was in the Winterstoke squad which won the Newcastle competition – a much sought-after achievement. On leaving School he took an Aeronautical Engineering degree at Imperial College and became a chartered engineer (C.Eng.) and, as he proudly told me one day, a European engineer (Eur. Ing.). He wanted to be a pilot, but colour blindness prevented this, so after his degree, he started with De Havilland at Hatfield and then joined the Copper Development Association (CDA) where he was closely connected with the promotion and development of the plumbing industry. I well remember telephoning Alan while I was working in the Government's Water administration, to enquire about a significant copper piping problem being experienced in a new expensive hospital water installation and receiving a full detailed reply which explained the problem perfectly – the copper used for the piping was not specified correctly! Alan retired from the CDA as Managing Director.
Alan was an active member of both the Round Table and the 41 Club where he was both Chairman and Area Chairman. Hockey and Golf were Alan's sporting passions and with Gordon Hawes led the organisation of an Old Millhillians Hockey Club when he left School. There were several OMs playing hockey on Saturdays in North London, principally at the Southgate Club and involving enthusiasts such as Graham Butler, Gordon Stannard, David Jenner and Mike Corby, Rex Frayling and Mike Roberts. The OMs formed a team and played about 10 fixtures on Sundays including one against the School and Alan's Imperial College. Sadly OMs Hockey ended when league hockey started.
Along with Alan's work with the CDA, he became a founder Trustee of the Energy Conservation and Solar Centre charity and a founder member of the UK International Solar Energy Society which led the early development of the solar energy industry in the UK. Much of the Government's policy for the application of the use of renewable energy in houses is a tribute to Alan's tireless effort and dedication. In 1988 he joined the Worshipful Company of Plumbers and was its Master from 2001 to 2002. Several Club Past Presidents remember Alan's generous invitations to Livery Company luncheons over the years.
With myself, Alan kick-started the O M Club's series of Engineers' Dinners in the 1980s after an older OM – I believe his name was Donald Grey - stood down from the role. Alan and I, later with Ronnie Aye Maung, continued to organise these dinners, a role now taken up by Gordon Mizner. A close relationship was developed with Harry Barnes, school Head of Design Technology, who is regularly invited to the Dinners with selected pupils from his classes.
Alan married Cindy in 1961 and they had a son and a daughter who have 4 grandsons. Cindy who was also well-known to many OMs, sadly died in 2009 after a long illness. Outside of work Alan had many interests. He would often draw and paint the family Christmas card. Gardening was another love of his life and his garden was his pride and joy which he loved to show off at the annual CDA garden party hosted by Alan and Cindy. He was a wonderful family man, a quiet person to his friends, a loyal OM who will be sorely missed. His humanity, warmth and genial humour were offered selflessly to all those who had the honour of knowing him.
By David Rodda - with grateful thanks to Nigel, Alan's son and school contemporaries Alan Stroud, Roddy Braithwaite, Gordon Hawes and Terry Allan