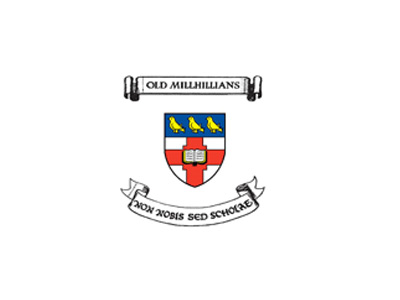 Alan Bird 1922 – 2008 (MHS 1935 – 1940)
Alan Bird was the elder of two brothers from Chesterfield who attended Mill Hill School in the late 1930's.
Alan joined Mill Hill in September 1935, being one of the first Burton Bank students in the brand new Wills Grove building. Among his many achievements at the School, Alan was a Monitor, RSM in the OTC Corps and was awarded 1st XI hockey and 2nd XV Rugby colours.
He left Mill Hill in the summer of 1941 and went to Cambridge University, where he was "fast tracked" through an Engineering degree before being drafted into the Engineering Battalion of the 7th Armoured Division in readiness for the Allied Forces' D Day invasions of Normandy. Alan was part of the offensive group that took the British Forces through to completing the European War in Berlin. Most notably, he was a key part of the engineering force that constructed the first pontoon bridge across the river Rhine whilst under constant shellfire.
Upon leaving the Army, Alan returned to Chesterfield where he became a CPA and took over the responsibility for his family accounting business. He married Marjorie and they had three children Annie, Jenny and Peter (MHS 71-76). He served as a Justice of the Peace for many years.
My father was his fag in the 1940 – 41 year and recalls his consideration and interest in his welfare in those early days at St Bees, a long way from home. Their friendship endured until Alan's passing.
Alan was a quiet, kind and measured man, never directly critical and always keen to pass on wisdom on any issue one wanted to discuss – always challenging you to confront issues from a different perspective. I will never forget the welcome and hospitality I received at the Bird family home when visiting them during my MHS years. I am proud to have known such a kind man – our world was a better place for his contribution.
David Stannard