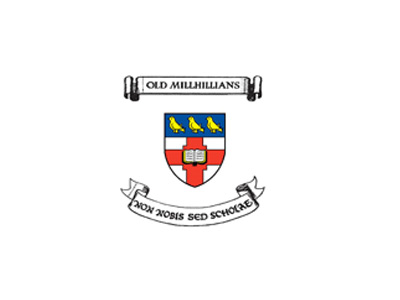 Adrian Johnson (Winterstoke 1948-1953)
Adrian arrived at Mill Hill School in 1948 from Sebright School in Wolverley, joining his brother, Malcolm, in Winterstoke House, to be followed by his brother Oliver and following his father, Eric, and uncle, Cyril. Adrian became Head of House and spoke enthusiastically of his years at Mill Hill where he made many good friends whom he enjoyed seeing at the annual dinner in London. No doubt Mill Hill was where he developed his loyalty and commitment to his friends and colleagues and his enduring patience.
After leaving school he returned home to Kidderminster where his family owned and ran The Chlidema Carpet Company and he went on to ultimately become Managing Director. Later Adrian later founded Gateway Carpets.
Adrian had a number of passionate hobbies: His love of rugby, which he discovered at Mill Hill, was to last him a lifetime playing for Kidderminster RFC and in 1962 became secretary of the newly formed Kidderminster Carolians RFC, a position he held for 7 years. He also enjoyed sailing, photography, gardening, and horse racing. A keen traveller, he would visit his son Richard in Australia and his daughter Elizabeth in France
Adrian had married Margaret Lyon in 1961 and was a loving father of two children Richard and Elizabeth, and grandfather of three. Margaret predeceased him in 2005 and Adrian died unexpectedly on 18 January 2011: a good man who will be sadly missed by family and friends.
Richard Johnson