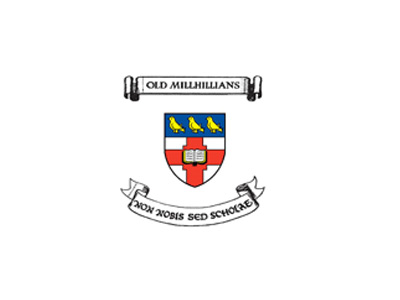 1965 Leavers Reunion
The 1965 leavers reunion will take place on Saturday 13th June at Mill Hill School. All OMs who left School in 1965 are welcome.
All OMs who left Mill Hill in 1965 are encouraged to attend what we hope will be a memorable afternoon:
Welcome drinks on the Headmaster's lawn
The Mill Hill School Foundation today - presentations from Senior Monitor and Jane Sanchez, Principal Deputy Head
Lunch with wine
Visit to Houses
Afternoon Tea
Price: £40 per person.
Book Now!
Contact: Shalaka Karlekar at the Club Office - sk@millhill.org.uk. or tel: 0208 906 7949 to pay by credit/debit card. Cheques made payable to 'Old Millhillians Club' should be sent to Old Millhillians Club,The Ridgeway, London, NW7 1QS.
Help spread the word!
Advise any school friends you keep in touch with about this event.
Please help us to invite as many 1965 leavers as possible. Attached to this email is a list of all those OMs in our year group for whom we have no contact details. Please ask any you know to advise Shalaka of their details.
We are hoping for a big attendance to make this a special event. Please bring along school photos and other memorabilia with which to jog our memories and reminisce.
Richard, Chris, Martin and Peter (1960 - 1965)
Richard Barker (Ridgeway)
Chris Maunder Taylor (Weymouth)
Martin Sykes (Winterstoke)
Peter Wakeham (Burton Bank)