YOMS Events
The Club has recently formed a group of Young OMs (YOMS) Ambassadors who plan to organise reunions aimed at OMs at different stages in their life after school.
The Club hosts a Reception at the school for Upper Sixth Leavers in the Summer term which is an enjoyable social occasion and a platform for the YOMS Ambassadors to introduce the Club and their event programme to pupils.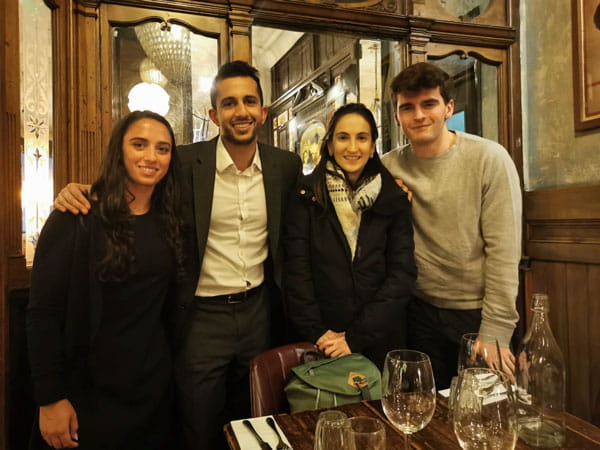 Pop Up events for recent leavers are planned each year in University towns where there is critical mass of OMs. The Club will host a reunion with food and drink in a local hostelry for 2-3 hours.
5, 10 and 15 year group social reunions are also planned.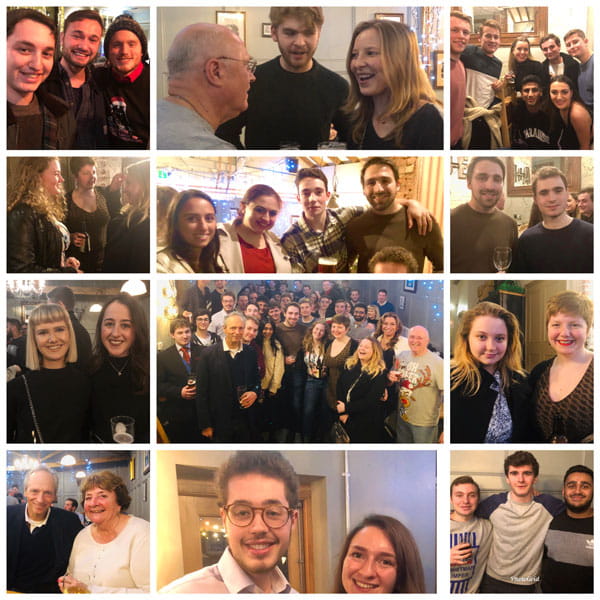 Probably the best attended event (80+) is the YOMS Christmas party, usually held in the Adam and Eve pub in Mill Hill. Both teachers and OMs celebrate the end of term and forthcoming festive season.