YOMS Events
The Club has recently formed a group of Young OMs (YOMS) Ambassadors who plan to organise reunions aimed at OMs at different stages in their life after school.
All school leavers are welcomed as new members of the Old Millhillians Club at a celebration event held in early September. The new OMs are entertained with food and drink and get to meet Club Officers, sports representatives and learn about the Club's programme of events.
2022 Sixth Form Leavers Event
The 2022 leavers event will be held at StoneX Stadium - the home of Saracens RFC - on 1 September 2022.
StoneX Stadium, Greenlands Lane, Hendon, London NW4 1RL
University Pop-up Drinks
Oxford University: November 2022 (tbc)
Nottingham University: 10th March 2023
YOMs Christmas Drinks
Adam and Eve Pub, The Ridgeway, Mill Hill, London, NW7 1RL: 15th December 2022
Old Millhillians Club Reunions
5 year 2017 leavers: 30th July 2022
10 year 2012 leavers: 15th September 2022
15 year 2006 & 2007 leavers: 15th October 2022
10 year 2013 leavers: 21st April 2023
15 year 2008 leavers: 10th May 2023
5 year 2018 leavers: 22nd October 2023
*Please note: Events dates are subject to change or postponement. We will keep people informed.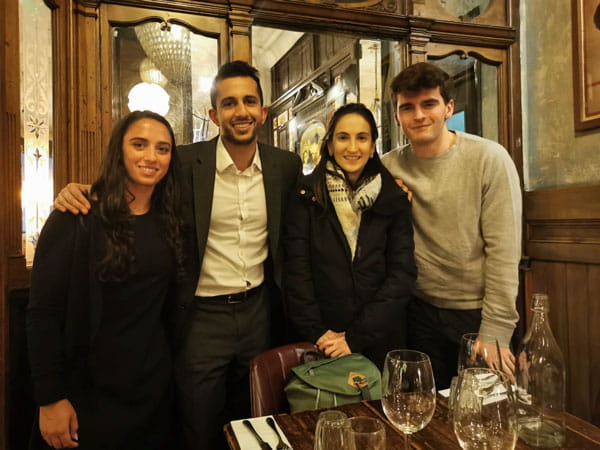 Pop Up events for recent leavers are planned each year in University towns where there is critical mass of OMs. The Club will host a reunion with food and drink in a local hostelry for 2-3 hours.
5, 10 and 15 year group social reunions are also planned.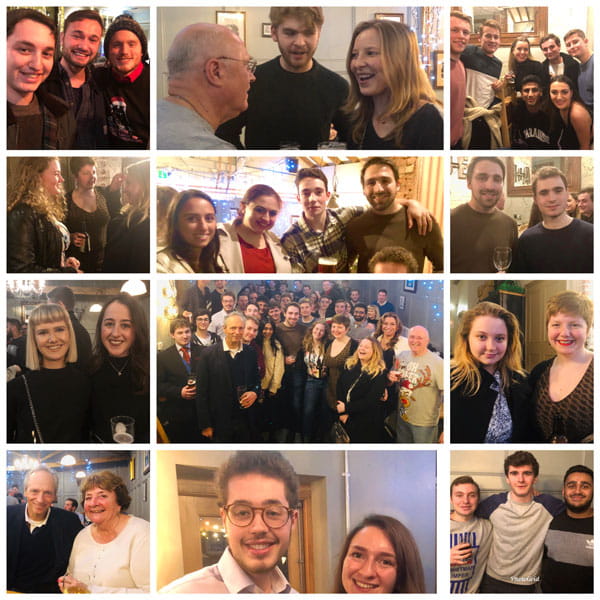 Probably the best attended event (80+) is the YOMS Christmas party, usually held in the Adam and Eve pub in Mill Hill. Both teachers and OMs celebrate the end of term and forthcoming festive season.