Professional Networking
The Club places great emphasis on holding professional networking events that can support and enhance the careers of OMs.
The Club pays for school pupils to attend these events: networking is a useful generic skill to develop at an early age. Moreover, OMs are valuable speaking partners when one is in the process of thinking about a future career.
Each event is linked to a specific career path such as Accounting, City, Creative Arts, Engineering, Law, Media and Medicine. There is no set formula and all OMs are welcome at these events, not just those specialising in the career path.
The Medical event is a symposium held at a London hospital with eminent medical professionals as guest speakers. The City dinner at the Lansdowne Club covers a broad range of City related topics. Past speakers include Lord Glendonbrook, founder of British Midland; Nick Leslau, property developer and investor; John Allan, Chair Tesco and former President CBI, John Singer former Chair Advent International and OM entrepreneur, Melanie Goldsmith, founder Smith and Sinclair.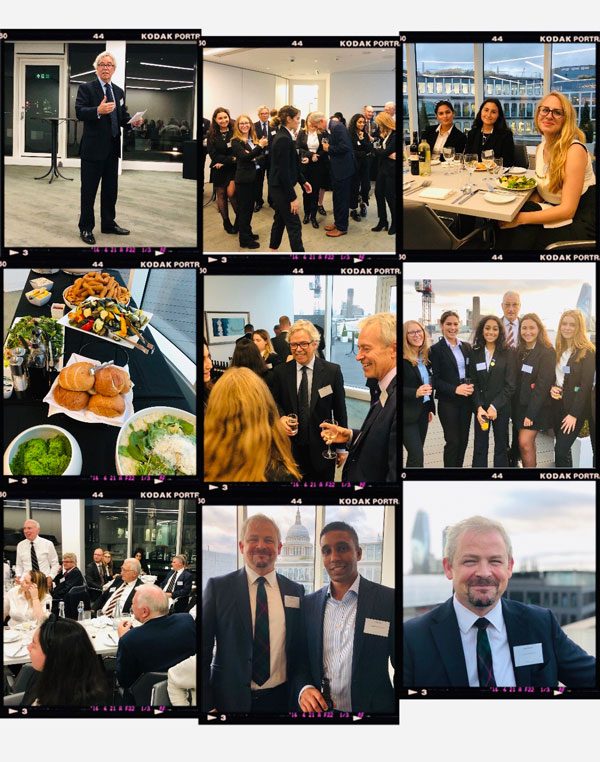 Creative Arts OMs meet at the Royal Court Theatre for informal drinks and nibbles – a formula preferred by Accountancy networkers who usually meet in a City location.
The Engineers dinner at The Bleeding Heart is also well attended by OMs and pupils. An OM speaker will discuss his or her career path as an illustration to attendees.
The Lawyers event is also held in the City. Past notable speakers include Bob Marshall-Andrews QC and former MP and David Greene, 2020 Law Society President who spoke on "Justice and Democracy".
The Club runs a programme aimed at OM entrepreneurs which includes skills training and network events.