Cocktail Party
The Summer Cocktail party takes place in mid-June after the Club's AGM. It is held at a Central London venue with access to (depending on weather) outdoor hospitality facilities where canapés and drinks are served.
This is a popular event for OMs of all ages, many of whom attend with spouses/partners.
2023 Event:
19.30 – 21.30
21 June 2023
Gatehouse Chambers, Gray's Inn, 1 Lady Hale Gate, London WC1X 8BS
Previous Events
Old Millhillians Club Cocktail Party 2022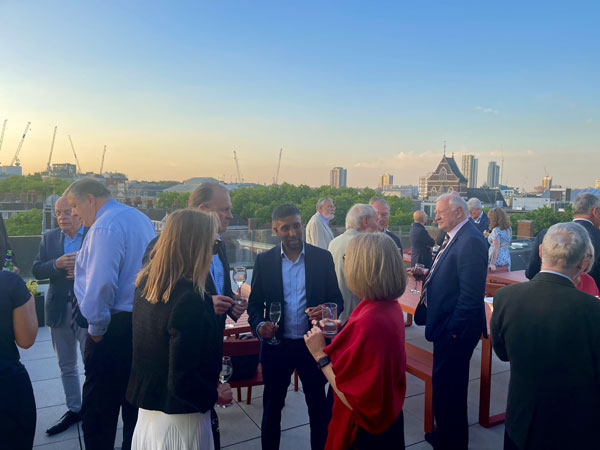 It was the perfect summer evening for the Club's annual cocktail party following on from the hybrid AGM. At the invitation of our current President, John Gallagher the AGM and party were hosted for the first time at Gatehouse Chambers in Gray's Inn, one of London's historic Inns of Law. The recently updated offices boast a vast 6th floor terrace with spectacular views over Gray's Inn and the City where we enjoyed our Prosecco, canapés and plenty of catching up.
Old Millhillians Club Cocktail Party 2021